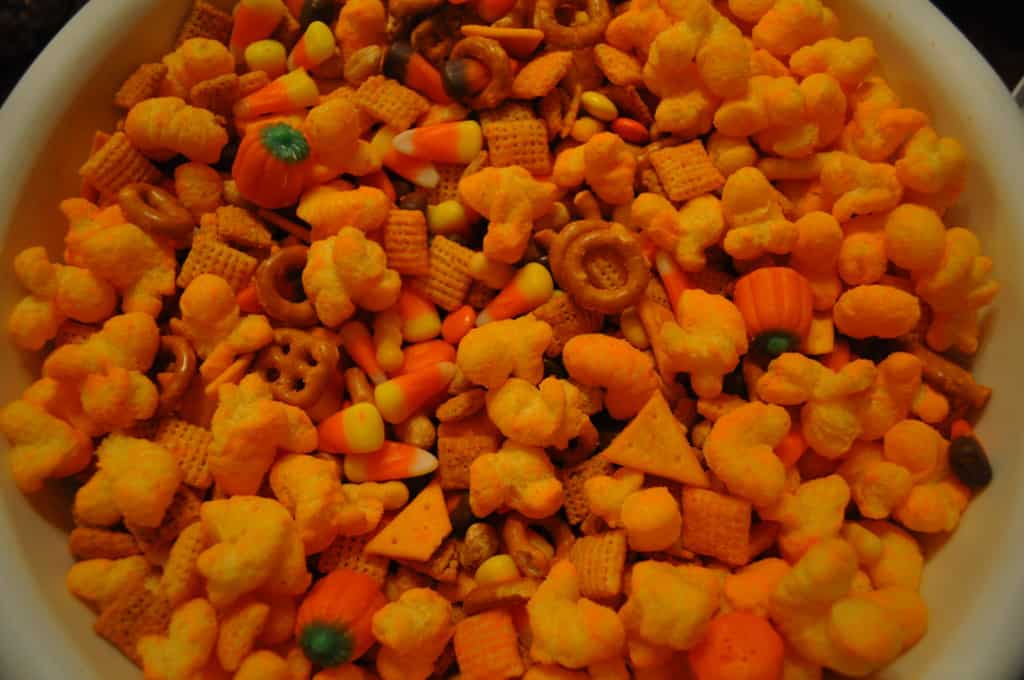 I seriously love those Brach's pumpkins. No really, I'm in love.  I've been trying to be really good this year and hold out as long as possible before I start bringing bags of those candy corns and pumpkins into my house.  Those pumpkins are good alone but you know what? They are awesome in a Halloween trail mix.  I also really love cheesy snacks.  So it is a marriage made in heaven: cheesy puffcorn and those lovely pumpkins.  I also added some Reese's Pieces, remember the movie ET? Perfect Halloween movie!  So bring this to your Halloween Potluck or make a bowl of it and enjoy your favorite Halloween movie!
Ingredients:
1 cup Peanuts
1 bag Cheesy Puffcorn (7 ounces)
2 cups Brach's Autumn Mix
1 bag Cheddar Chex Mix (15 ounces)
1 bag Reese's Pieces (14 ounces)
Directions:
Combine all ingredients.