Just three ingredients to make these tasty Breakfast Biscuit Sandwiches! Bake in the oven for a yummy grab and go breakfast!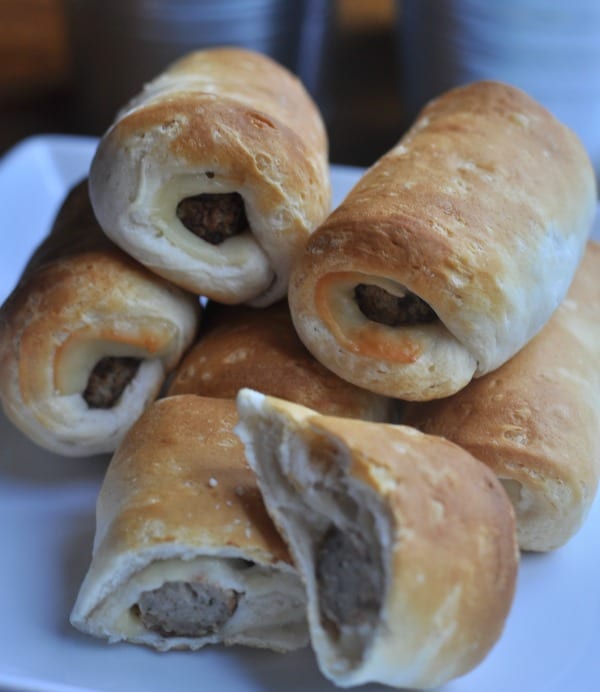 Mornings sometimes are not smooth at our house and wanted to make a quick grab and go breakfast that the kids would love so I came up with these Breakfast Biscuit Sandwiches. We call them "biscuit dogs" and they've become a new breakfast favorite!
These are so simple you guys! So quick, just three ingredients, and the kids love them. Just refrigerated biscuit dough with cheese and breakfast sausage tucked inside. Mornings made simple with an easy recipe!
I like making a double batch because my family loves these so much!
Bake these Breakfast Biscuit Sandwiches in your oven and serve with my homemade Strawberry Applesauce! Or your favorite maple syrup!

Breakfast Biscuit Sandwiches
Ingredients
16.3 ounce can Pillsbury Grand Southern Homestyle Biscuits
4 slices Cheddar Cheese (I like Crystal Farms Bacon Cheddar)
8 Chicken Apple Sausage fully-cooked (I like AppleGate)
Instructions
Preheat oven to 350.
Flatten each biscuit on a cookie sheet.
Place half of cheese on each biscuit then a sausage. Wrap dough around and then place it seam-side down on the cookie sheet.
Bake for 20 minutes.