Just five ingredients to make this Almond Milk Green Smoothie. Super easy recipe to make this kid-friendly green smoothie!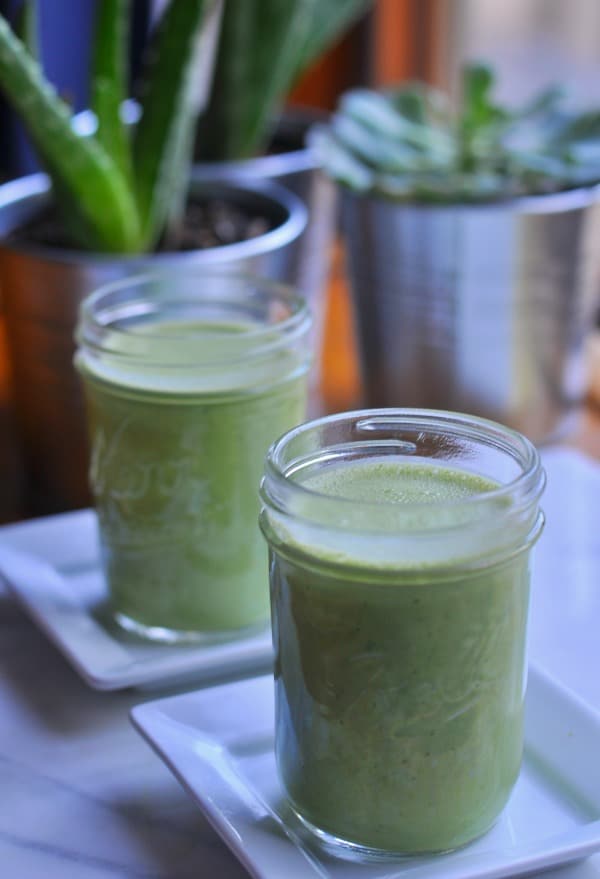 My kids love this smoothie and I love that I'm filling them up with good things to get through the school day! This Almond Milk Green smoothie is one of our favorite easy breakfast foods!
Some children have nut allergies so it's a good idea to enjoy nuts at home and not bring nut-related foods to school. So blending nuts in smoothies is a great way for your kids to get protein and enjoy nuts before going to school.
Why are nuts so good for kids smoothies? Nuts contain protein and good fats that help kids learn and stay full longer.
An easy way to get nuts into your child's breakfast is with an Almond Milk Green Smoothie that is packed with protein!

Almond Milk Green Smoothie
Ingredients
1 cup Blue Diamond Almond Milk (Vanilla)
2 TB Peanut Butter
1 cup Spinach leaves
1 Banana
½ cup Vanilla Greek Yogurt ( I like Greek Gods Honey Vanilla)
Instructions
Combine all ingredients in a blender, blend until smooth, and serve!