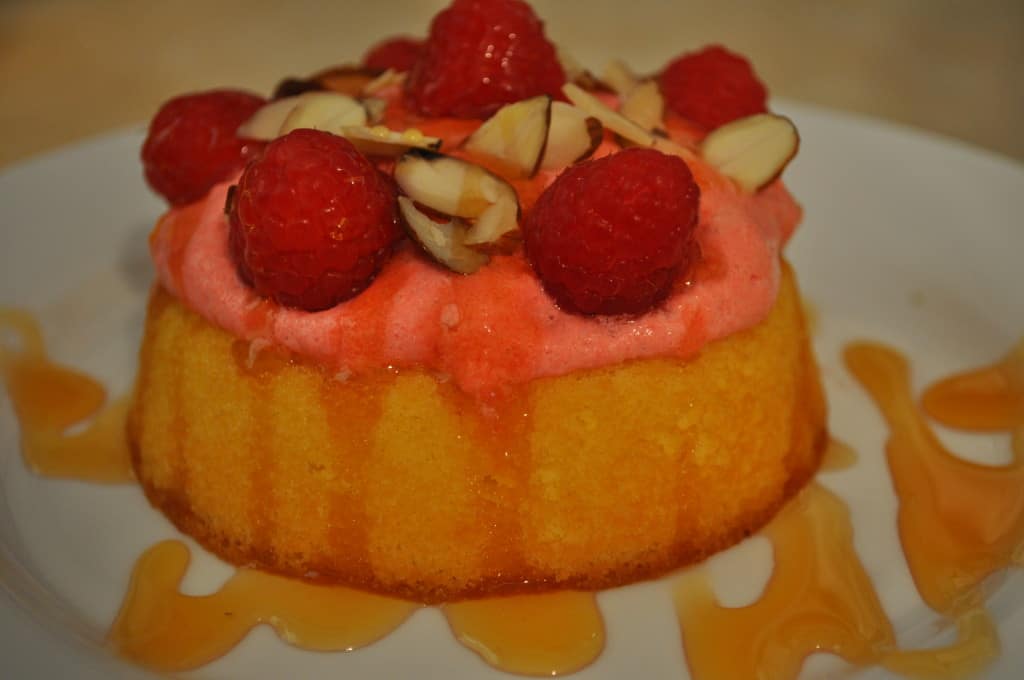 You know them.  Those big bowls of mystery ingredients that sit on summer BBQ potluck tables.  They call themselves "salads."  These retro salads have been around for a long time and guess what?  People LOVE them.  I decided to give some retro salads a bit of a makeover.  I know people love them so I just gave them a fresh look with a few changes!
Check out my other retro recipes redone:
Pistachio "Watergate" Salad
Snickers Salad
Click here to watch the August 2, 2013 Twin Cities Live segment when I made this recipe.
Ingredients:
15 ounce Ricotta-Whole Milk*
3 ounce box Raspberry Jello
½ cup Crushed Pineapple
½ cup Fresh Raspberries
1 cup Cool Whip
6 Sponge Cakes
Fresh Raspberries, Sliced Almonds and Honey for garnish
Directions:
In a bowl, mix together the ricotta, Jello, pineapple, raspberries and cool whip.
Divide the Red Fluff Salad among the sponge cakes.  Garnish each with raspberries, sliced almonds and drizzle on honey.
*Red Fluff salads require some texture either through rice or cottage cheese. The Ricotta provides a light texture, if you don't want any texture to this salad, substitute the ricotta with 2 additional cups of Cool Whip.
Makes 6 Cakes.