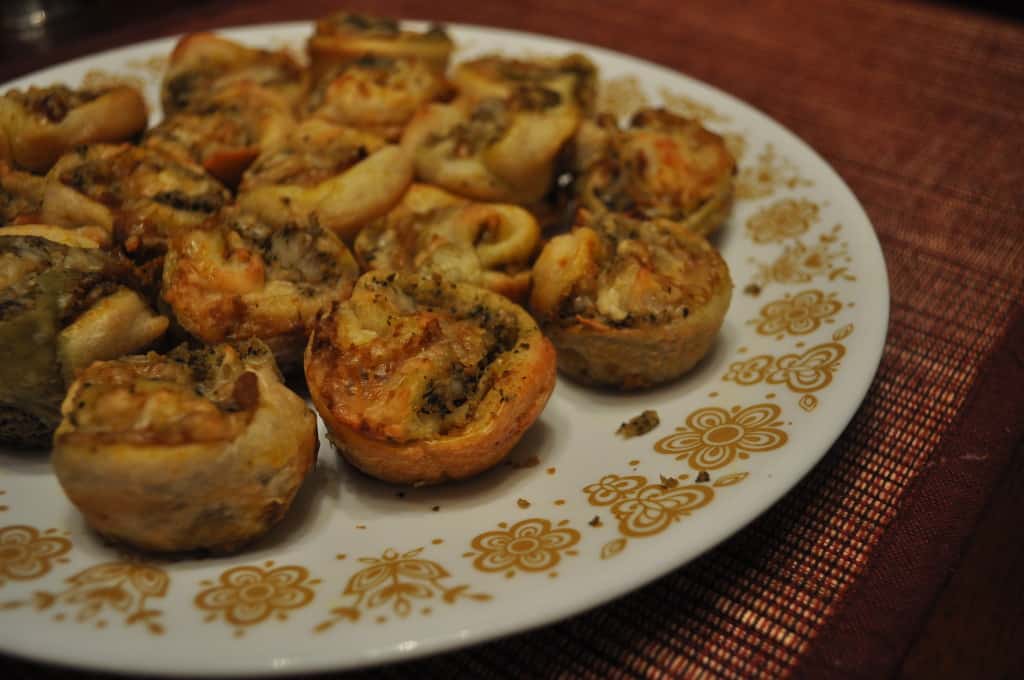 I love fall.  And yes I am one of those girls that is obsessed with Pumpkin Lattes and Pumpkin Bead and I don't care who knows.  Recently I went to Caribou and ordered both and I sat there thinking, "This is the best day ever."  It's the little things.  It's cold now, I'm begging Stella to wear a coat and soup is on the menu most days.  So to combine my love of fall, pumpkin and soup, I've created a tasty little appetizer that is great to snack on and serve with your favorite soup.  I've made different versions of this appetizer, you can roll different spreads and add meats and cheeses.  My kids go crazy for these and I love dunking them in my soup.  Happy fall and enjoy your pumpkin lattes.
Click here to watch the October 18, 2013 Twin Cities Live segment when I made this recipe.
Ingredients:
1 tube Thin Crust Pizza Dough
1/2 cup Pure Pumpkin
1 tsp Pumpkin Pie Spice
1/2 cup Pesto
1 cup Asiago & Parmesan Cheese (shredded)
Directions:
Preheat oven to 375
Roll out pizza dough flat. Mix pure pumpkin with pumpkin pie spice. Alternating stripes, spread on pumpkin and pesto and sprinkle with cheese. Roll up and slice into ½ inch pinwheel pieces.
Grease a mini muffin tin and place pinwheels into muffin tin.  Bake for 15 minutes.
Makes 24 pinwheels