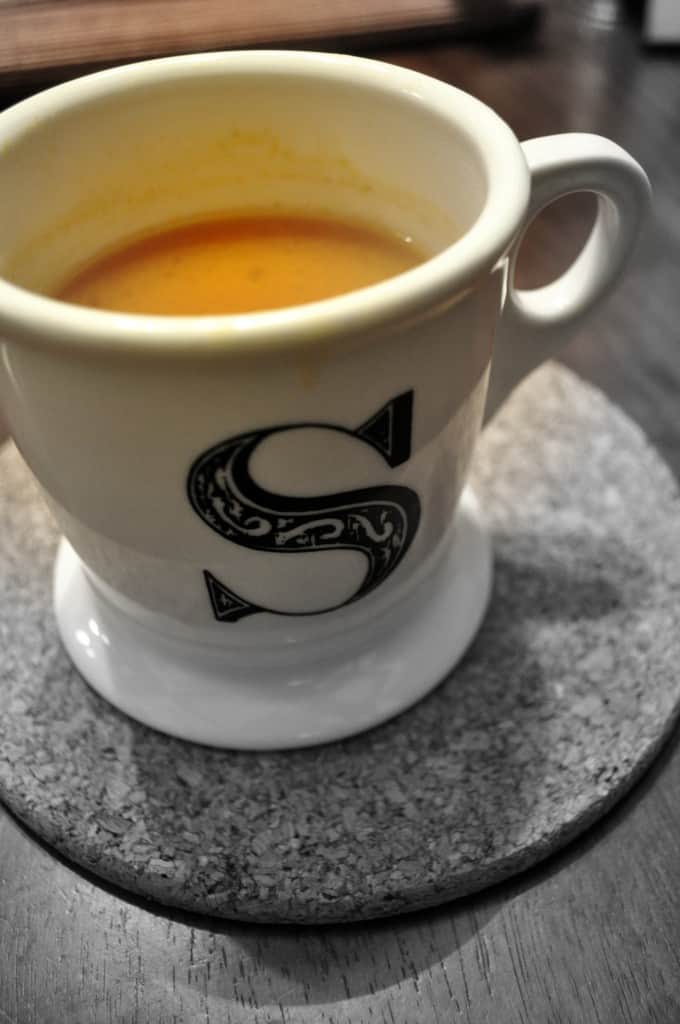 My grandma Diane used to make a delicious hot apple cider in her crock pot and I always remember the smells and seeing her secret ingredient sitting on the counter-Tang!  I love hot cider and I thought making a pumpkin cider would be even more delicious.  So I threw ingredients in the crock pot that I thought my grandma would use and waited an hour.  The pumpkin gave it a creamy texture, it was amazing-I even put down the Octoberfest I was drinking and refilled my cup with more cider! I suppose if one did want to make this an adult drink you could add some adult liqour to it…cheers!
Click here to watch the October 18, 2013 Twin Cities Live segment when I made this recipe.
Ingredients:
1 can Pure Pumpkin (15 ounces)
1 TB Pumpkin Pie Spice
1 quart Apple Cider
2 cups Water
1/2 cup Tang
Directions:
Place all ingredients in crock pot, stir and turn on high for 1 hour.
Serves 10