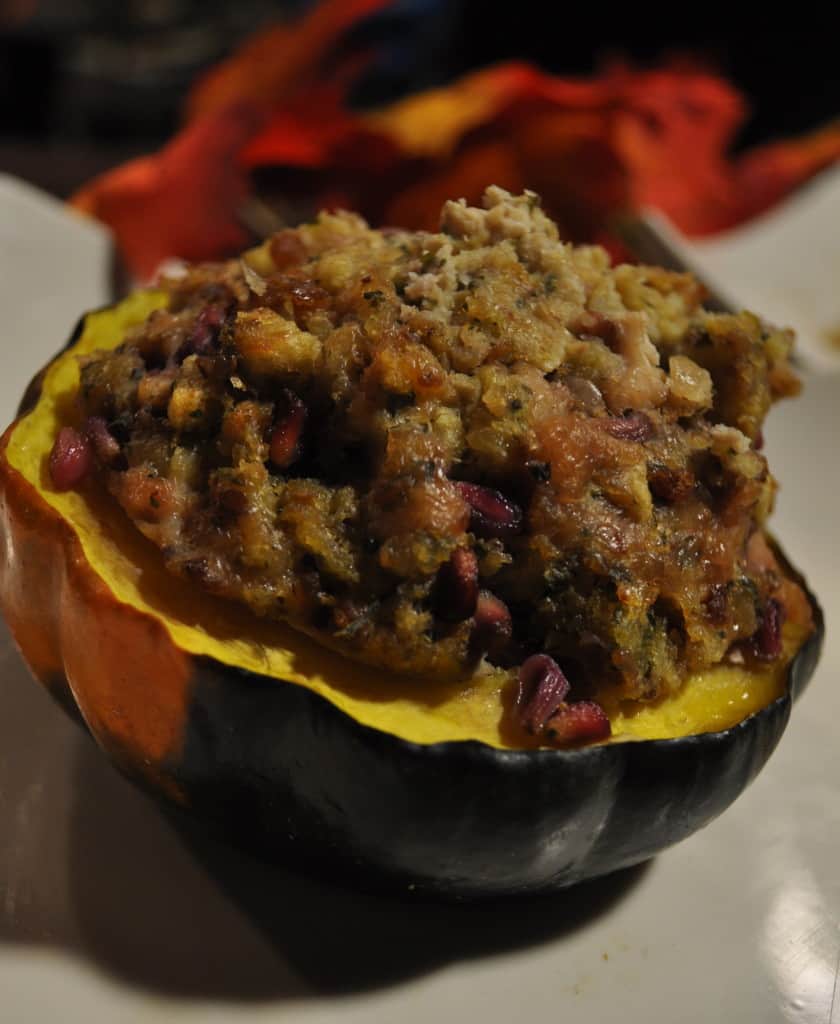 This is one of our family's favorite fall recipes.  This is a great recipe to use when you come home from the farmer's market with squash.  I just went to the St. Paul Farmer's market last weekend and loaded up on Acorn squash!
You can watch the September 28, 2013 Twin Cities Live segment when I made this recipe here.
Ingredients:
3 No Name Chicken Breasts
¼ cup Bacon (cooked, chopped)
1 tsp Garlic Salt
1 ½ cups Stuffing Mix (prepared)
Seeds from 1 Pomegranate
2 Acorn Squash (medium-size)
Directions:
Preheat oven to 375.
Place chicken breast in a food processor and pulse until ground.
In a bowl combine ground chicken, bacon, salt, stuffing mix and seeds.
Cut each squash in half, clean out seeds and trim bottom so squash sits flat.  Place squash cut-side up on a rimmed cookie sheet.  Scoop about 1 cup of chicken mixture into each squash.  Cover with tin foil and bake 1 hour and 15 minutes.
Serves 4