Sun Tea and sweet lemonade combine to make this easy Bourbon Arnold Palmer. A refreshing summer cocktail you'll be sipping all summer long!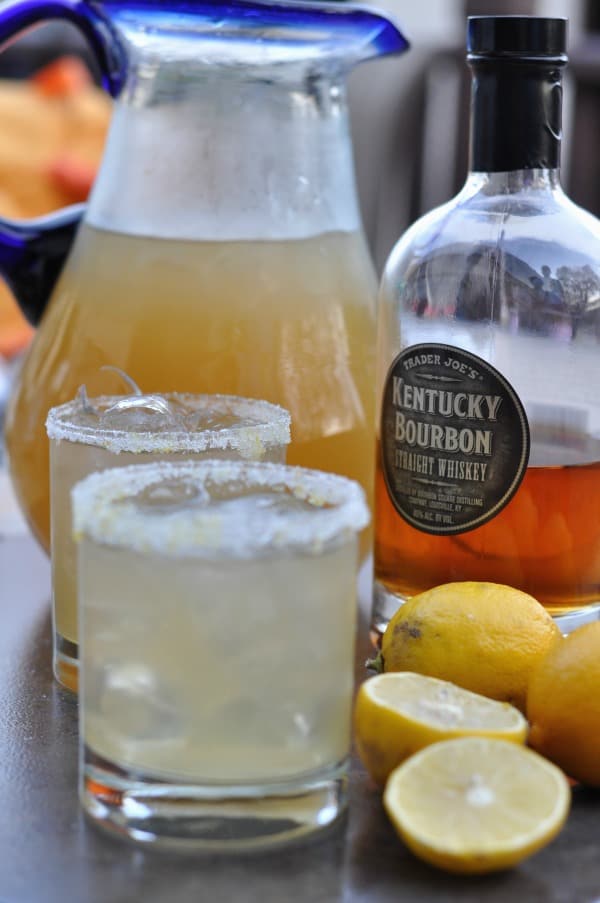 Get your comfy lawn chair ready, get the sun tea on the deck and get ready for a refreshing drink you can make pitcher-style and share with friends all summer.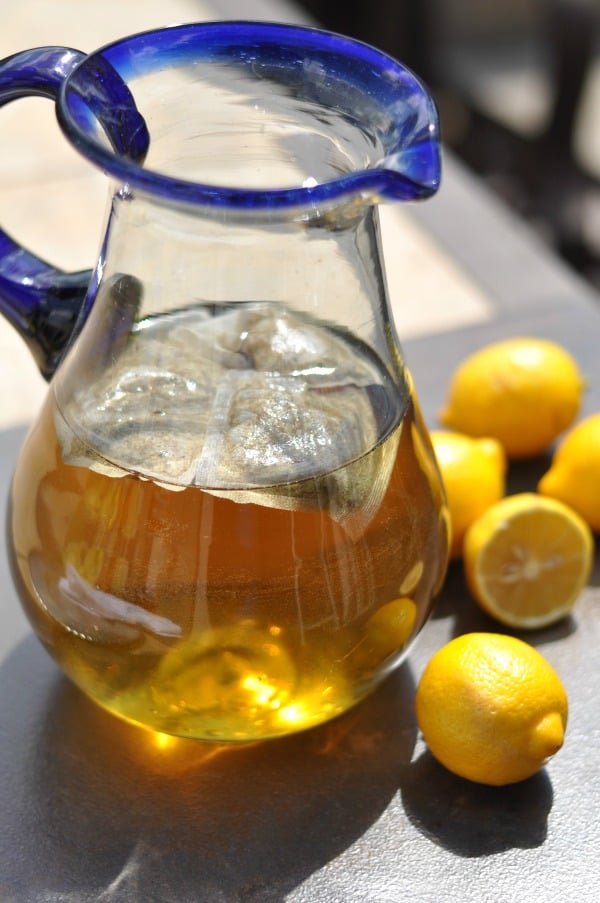 The winter clothing and boots are safely packed away and all I can think about is sitting outside sipping a delicious cocktail and soaking up the summer sun.
When the sun starts shining in summer, I love making sun tea. For the sun tea I use in this Bourbon Arnold Palmer recipe I use 8 cups of water and 4 tea bags. I love using a chamomile tea because of the floral flavors it adds to the drink.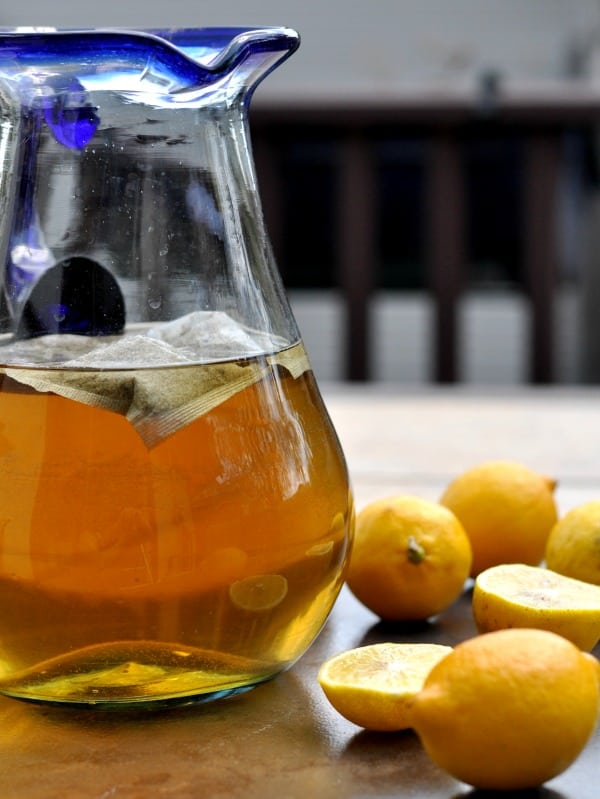 After I make the tea, I make a lemon sugar rim for the glasses just by combining white sugar and lemon zest.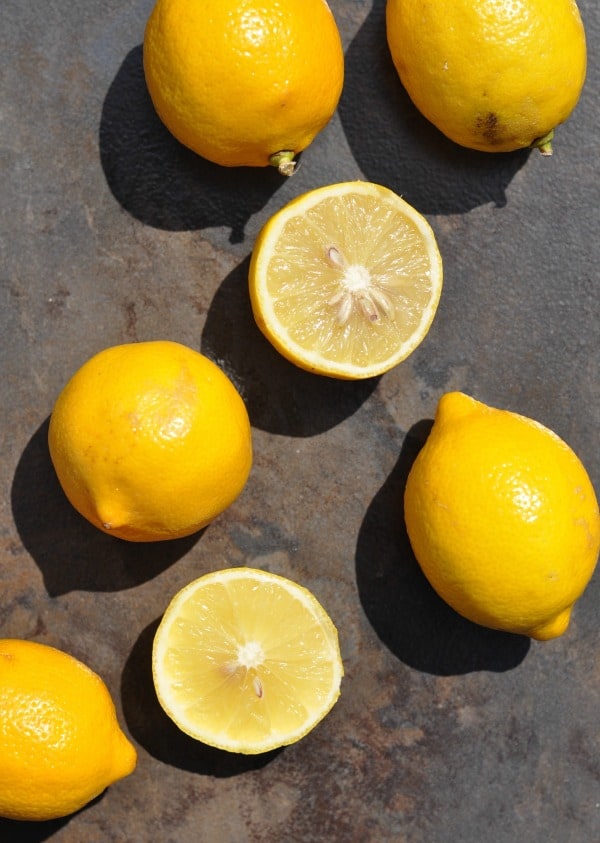 For the Bourbon Arnold Palmer cocktails, just combine the chilled tea, ice, lemonade and bourbon and serve the drink in glasses with the lemon sugar rim.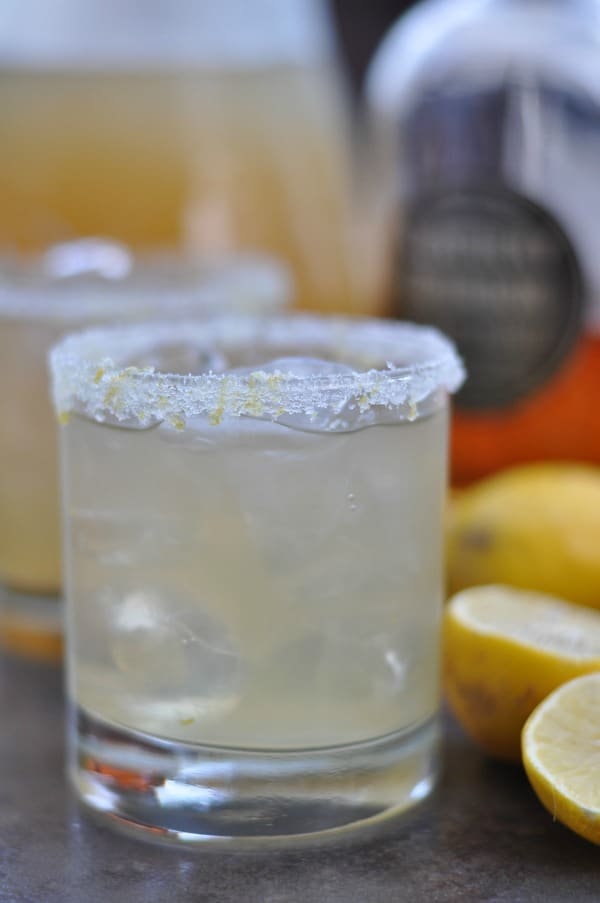 This Bourbon Arnold Palmer is perfect drink to make at the cabin, served at a BBQ with friends or just an easy night sitting in lawn chair. Looking for more summer cocktails? Check out these favorites: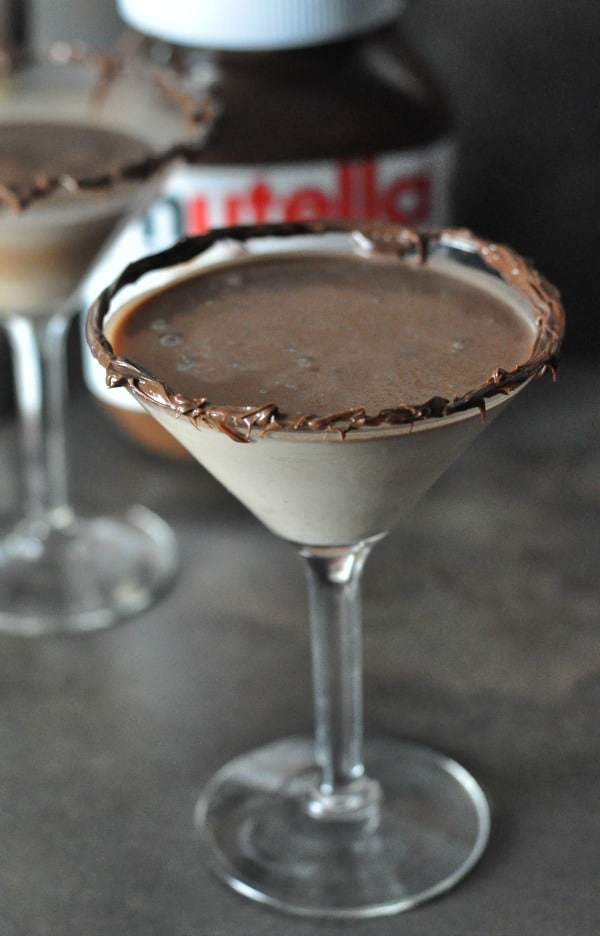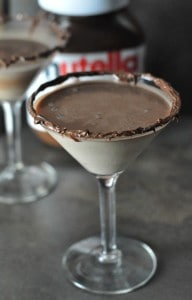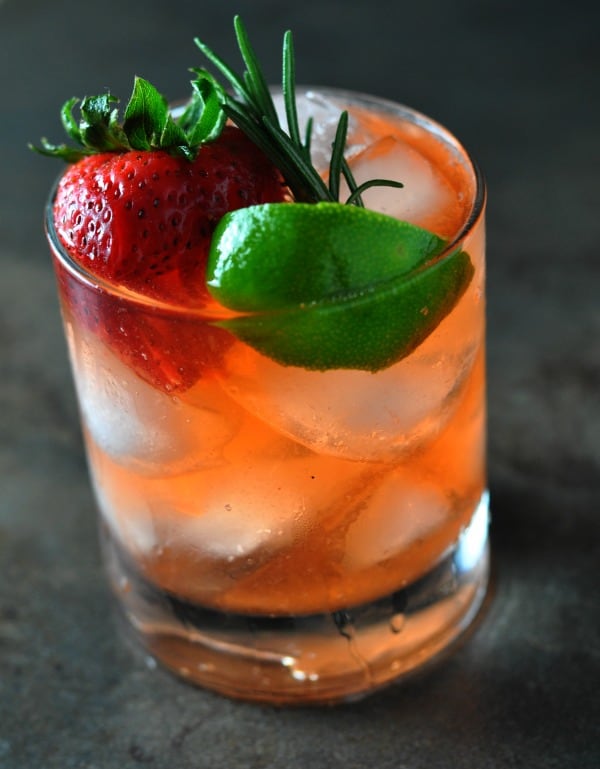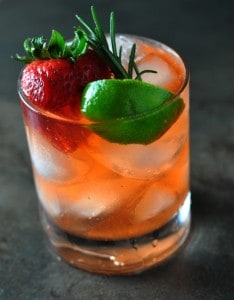 Bourbon Arnold Palmer
Ingredients
8 cups water
4 tea bags (I like Celestial Honey Vanilla Chamomile)
Zest from 1 Large Lemon
¼ cup Sugar
3 cups Ice
3½ cups Sun Tea (or substitute unsweetened iced tea)
3½ cups Lemonade
1 cup Bourbon
Instructions
Make the sun tea by filling a clear glass container with 8 cups of water and tea bags. Leave out in the sun for two hours. Chill tea.
Combine lemon zest and sugar in a bowl. Dip rims of serving glasses in water and then in lemon sugar mixture.
In a pitcher, combine ice, sun tea, lemonade, and bourbon. Pour into prepared glasses.