Pumpkin Rice is a perfect side dish filled with pumpkin spice, pumpkin seeds, fresh herbs and dried fruit.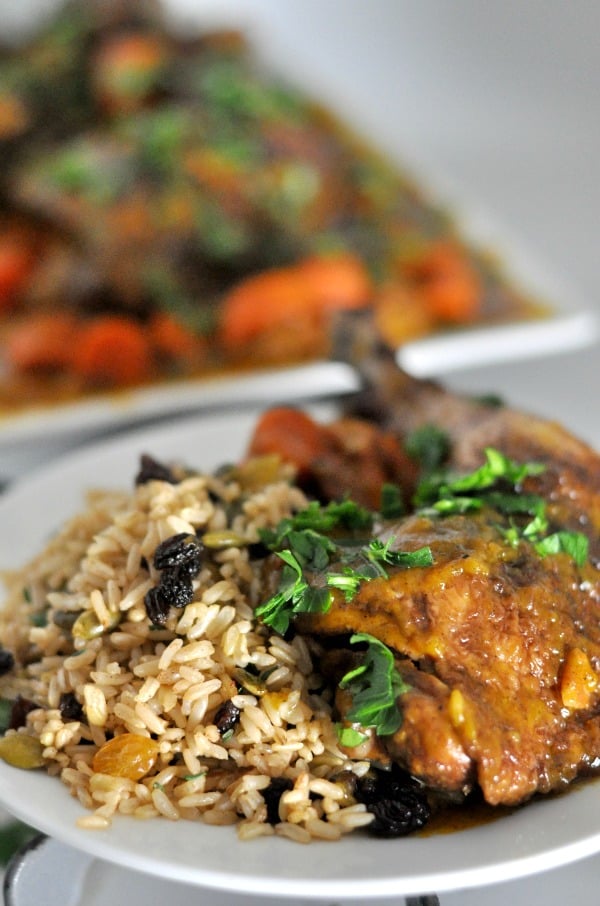 This year my husband and I are celebrating our ten-year wedding anniversary and one of the appliances we received as a wedding gift that has stood the test of time has been our rice cooker. Through taco nights and Chinese food, this little appliance has been great to make big portions of rice in a hurry. I just scoop the rice in and add water or broth and poof, easy cooked rice.
Making big batches of meals, including side dishes like rice, is key to meal planning in our house. And this Pumpkin Rice recipe makes 10 cups which is perfect for serving at one meal and having leftovers for the week. And that's important because this rice is tasty and you're going to want to eat it all week! For this pumpkin rice recipe, the extra flavors in the rice of sesame oil, pumpkin pie spice, seeds and dried fruit, gives this brown rice a super tasty makeover.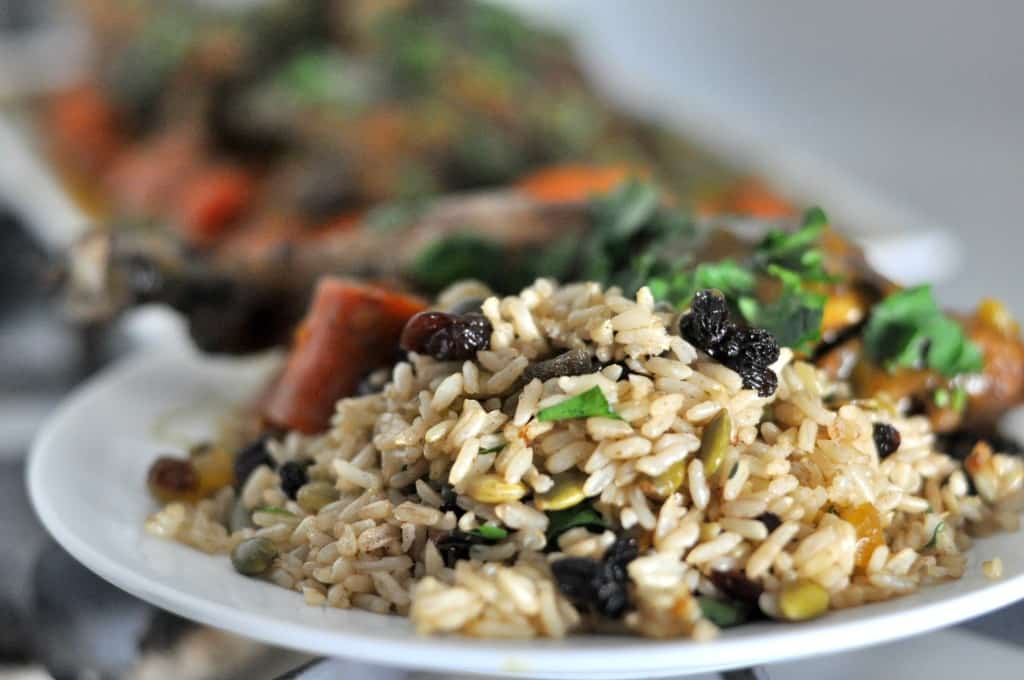 This Pumpkin Rice pairs well with a saucy meat dish, like my Pumpkin Chicken. Pairing the two dishes would be perfect for a fall dinner party or just a cozy Sunday night, this is a meal that kids and adults will love. The Pumpkin Rice can also make a healthy lunch, just mix with salad greens and a protein like grilled chicken or goat cheese. I also think it would be a great alternative to stuffing on Thanksgiving or with turkey leftovers. However you decide to enjoy it, everyone will love the easy assembly and beautiful fall flavors.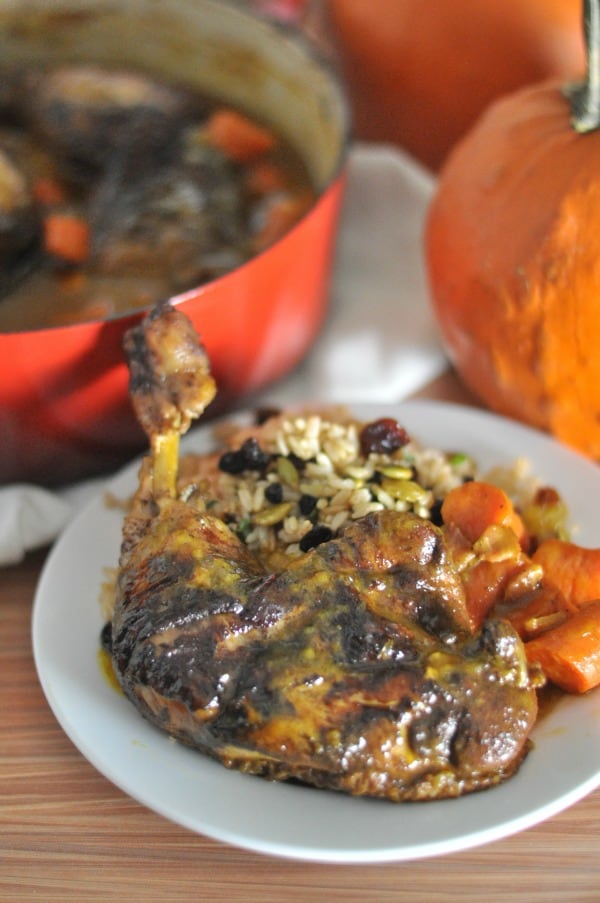 Pumpkin Rice
Ingredients
3 cups brown rice
2 cups chicken broth
4 cups water
3 tsp Sesame Oil
1 tsp Pumpkin Pie Spice
½ cup Italian Parsley (chopped)
¼ cup Fresh Thyme
1 cup Salted and Roasted Pumpkin Seeds
1 cup Yellow Raisins
1 cup Dried Currants
1 cup Dried Cherries
Instructions
In a rice cooker, combine brown rice, chicken broth and water. Once cooked, add the sesame oil, pumpkin pie spice, parsley, thyme, pumpkin seeds, yellow raisins, currants and cherries.