I scream, you scream we all scream for wine ice cream or if you are fancy, cabernet sorbet.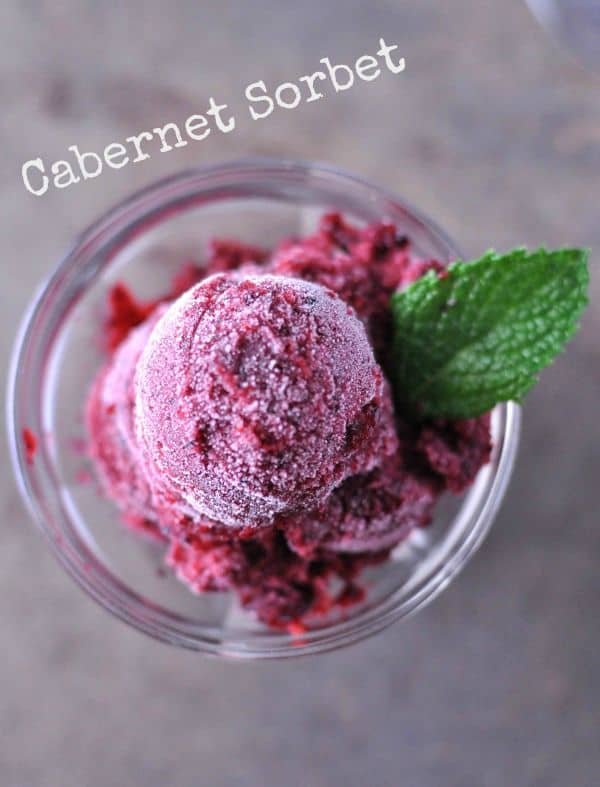 You know the sound and hope that you kids have yet to hear it. Your ears are hypersensitive to the oh so familiar neighborhood ice cream truck bell ringing. I admit, that on more than one occasion, upon hearing the ice cream truck's serenade of children, I have quickly shuffled my kids into the house and declared an immediate bath time. I'm not a hater either, I love a good bomb pop. And as an adult, if a truck with wine and craft beer came driving by my house in the summer, I would run–barefoot, drop everything run.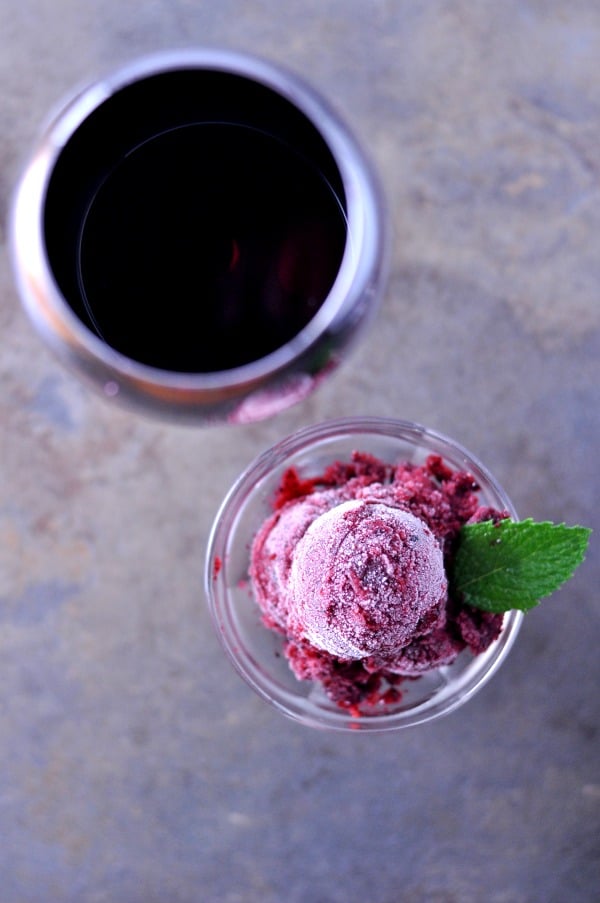 But seriously, we've done the chase the ice cream man for blocks thing. That was fun, once. Now I stock the freezer with popsicles and ice cream bars and bribe my kids celebrate summer without chasing the ice cream man.
What about mom? I need a delicious cold treat for the summer.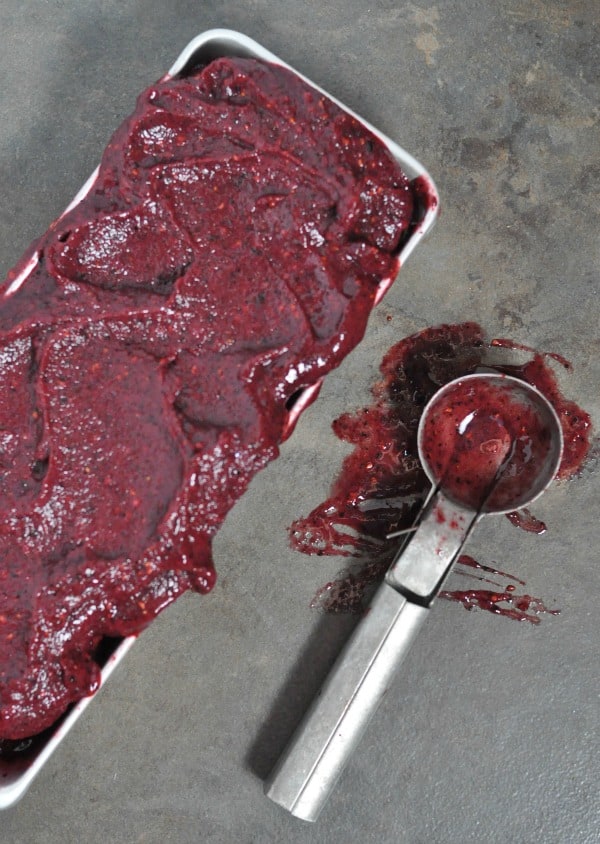 Wine ice cream.
It all started because I had this lonely cup of wine sitting on my counter after a party (gasp). I know, leftover wine, how is that even possible? Well, I will tell you that when I took the recycling out after this Girls Night Out party, I was just a bit embarrassed by the clanking the glass bottles that were filled to the brim of the paper bag were making. Okay back to wine ice cream, or for fancy ladies, cabernet sorbet.
As moms, we need something super easy to make and also isn't it nice when you have something just for yourself. Like the salted caramel chocolates, you keep in your underwear drawer? You keep chocolate in your underwear drawer, right?
Carry on.
So we just spin that cup of wine and a bag of frozen berries right up in your food processor. Simple, right? Okay now eat.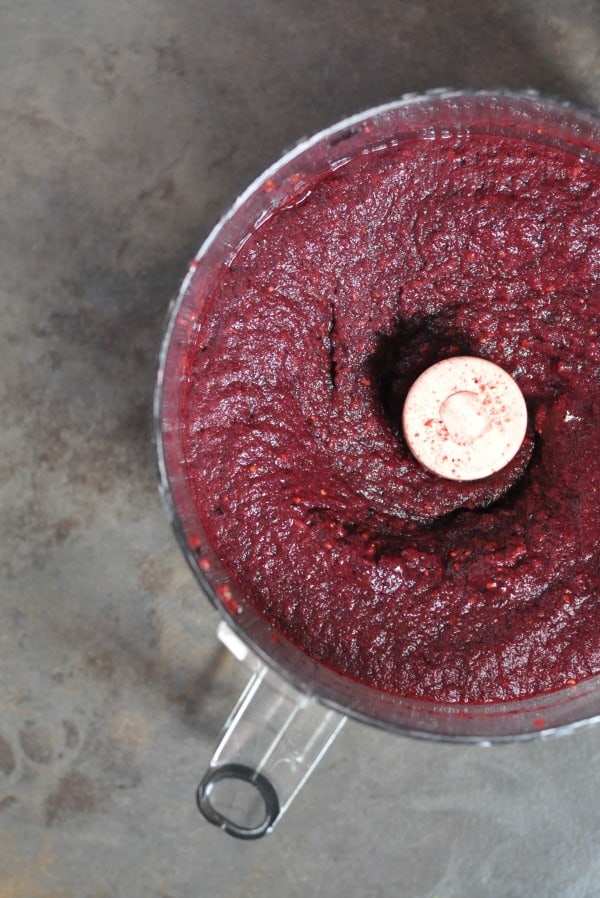 Seriously. That's it. You can also freeze it and when I do that I let it defrost on the counter for about 5 minutes until I can scoop it. I've served this as a dinner party palate cleanser (yes, I'm fancy like that), in my backyard for a ladies drink night and I've also enjoyed it in my pajamas, sitting on the couch celebrating the kids going to bed at a normal hour. So however you enjoy it, celebrate yourself, your ladies, and the fact that you didn't have to chase down the ice cream truck today.
[bctt tweet="I scream, you scream we all scream for wine ice cream! CABERNET SORBET!"]
Cabernet Sorbet
Ingredients
2 lbs Frozen Berry Medley
1 cup Cabernet
Instructions
In a food processor, combine frozen berries and Cabernet. Pulse until you reach a creamy sorbet consistency. Serve immediately for a super creamy sorbet or for you can freeze it for at least one hour and serve.