Peanut Butter Burgers packed with sweet peanuts and creamy peanut butter and topped with Strawberry Bacon Jam.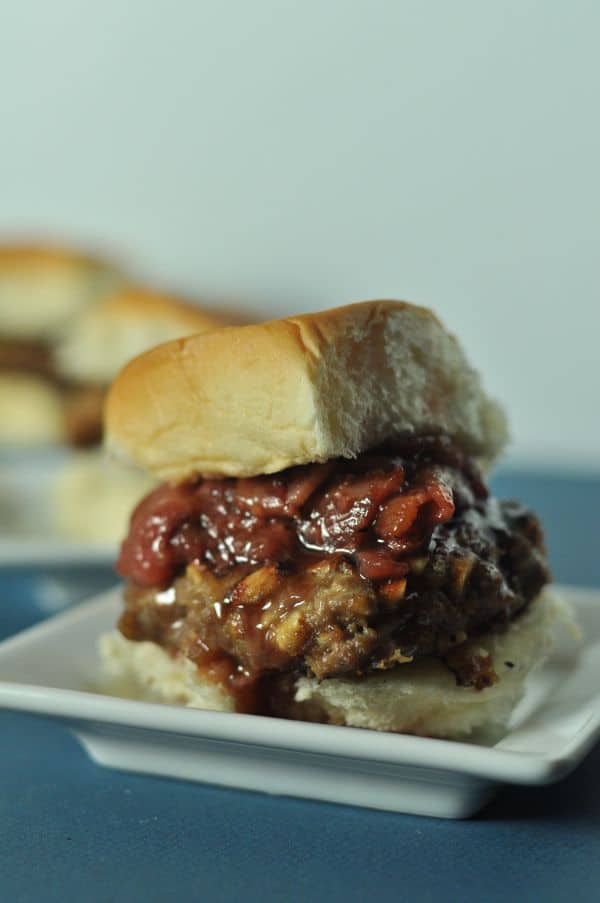 I remember the first time I had a peanut butter burger. It was just like my first kiss. It was messy, ugly, exciting and unforgettable all at the same time.
It is such an unlikely pair. Kind of like me and that boy behind my grandpa's house. He was older, 8ish and wanted to play Superman and Wonder Woman. Somewhere along the line it was necessary for Wonder Woman to kiss Superman. My first kiss happened right there under the branches of the old trees with the Wisconsin river buzzing near by. My first peanut butter burger was at a burger joint in St. Paul. My husband, usually willing to share a meal with me was repulsed by my burger choice. It was delicious; drippy peanut butter, a butter soaked bun and thick-cut bacon you could barely bite through.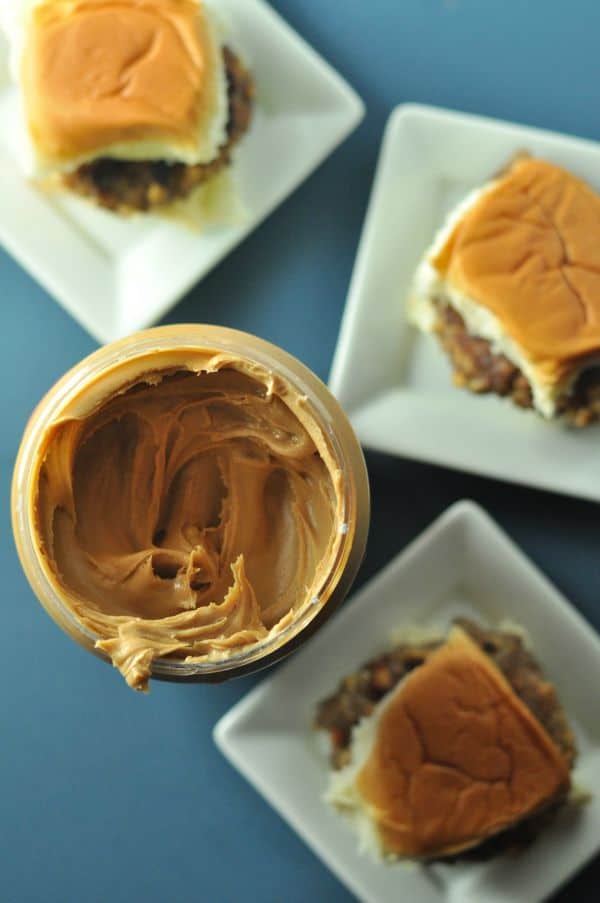 I wanted to create a peanut butter burger that had all those unforgettable peanut flavors and still paid homage to the original bacon flavors. My peanut butter burger is filled with creamy peanut butter and sweet peanuts then topped with a savory and sweet Strawberry Bacon Jam.
It's messy and delicious, just like it should be.

Peanut Butter Burgers
Ingredients
1 lb Ground Beef (85/15)
1 tsp Garlic Salt
1 tsp Onion Powder
⅓ cup Creamy Peanut Butter
1 cup Honey Roasted nuts (chopped)
2 eggs
Serve with Strawberry Bacon Jam on Hawaiian rolls
Instructions
Preheat grill.
Combine beef, garlic salt, onion powder, peanut butter, and nuts. Once combined add eggs.
Use a ⅓ cup for burger patties. Grill until your desired temperature is reached. Minimum recommended internal temperature should be 160 degrees.
Serve with my
Strawberry Jam recipe
.