Baked Ham Sandwiches made with Hawaiian rolls, Muenster cheese, bacon, ham, honey mustard and ranch.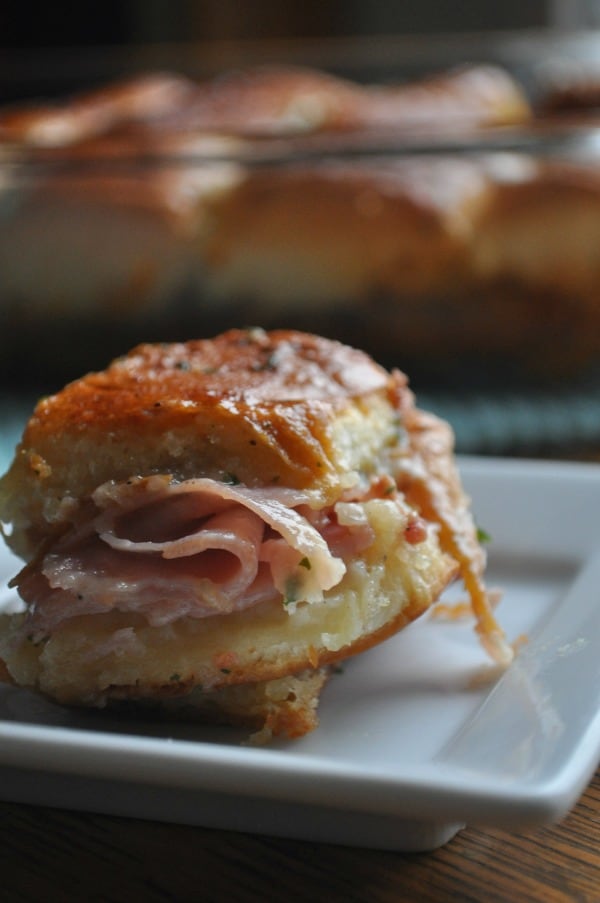 When you are headed to a party and you need to bring an appetizer, these Baked Ham Sandwiches are it friends. These buttery and salty baked ham sandwiches make the perfect appetizer for parties and the perfect companion to a nice craft beer or two. Two sandwiches. Two beers. Yes.
I originally had Baked Ham Sandwiches at a party and they had swiss cheese but no ranchy butter sauce. The world needs ranchy butter sauce. I need ranchy butter sauce.
Ok, let's get this party started.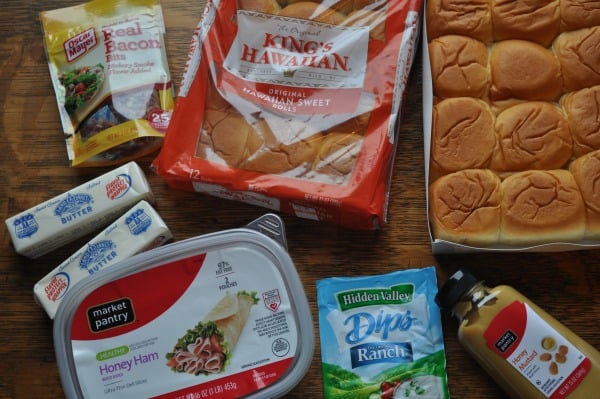 To start with, you'll those sweet King's Hawaiian rolls. Cut the tops off.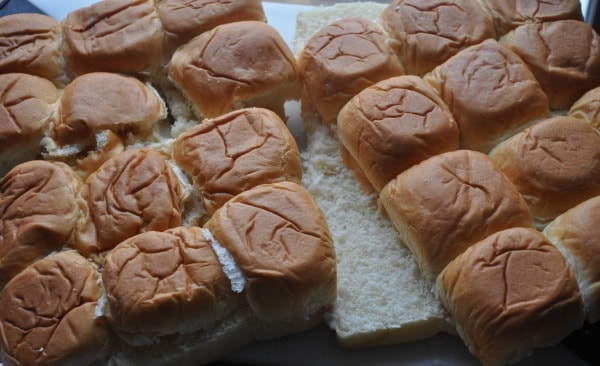 Place the bottoms in a 9×13 greased pan.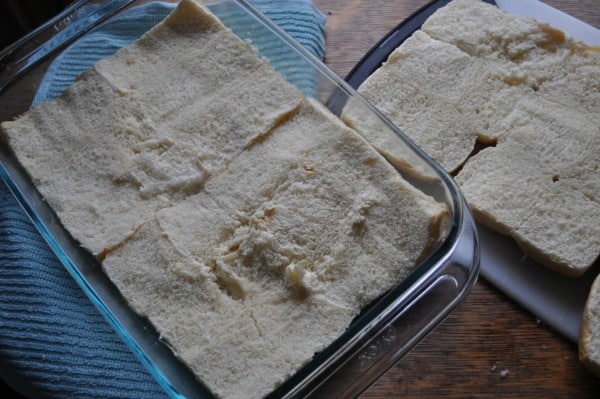 Add your ham. You can leave it as slices or use a food scissors and chop up the meat into bite-size pieces.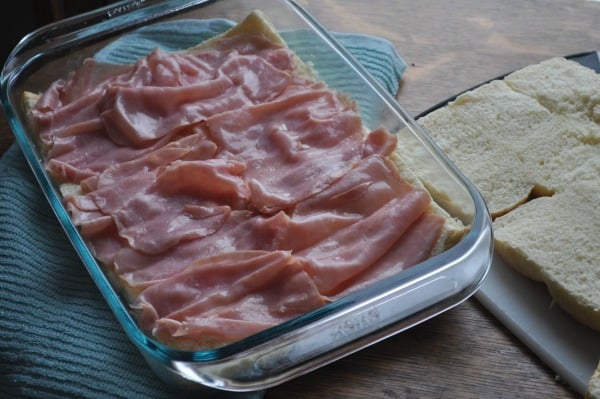 Cheese-Muenster. And that's because it is the most amazing cheese ever.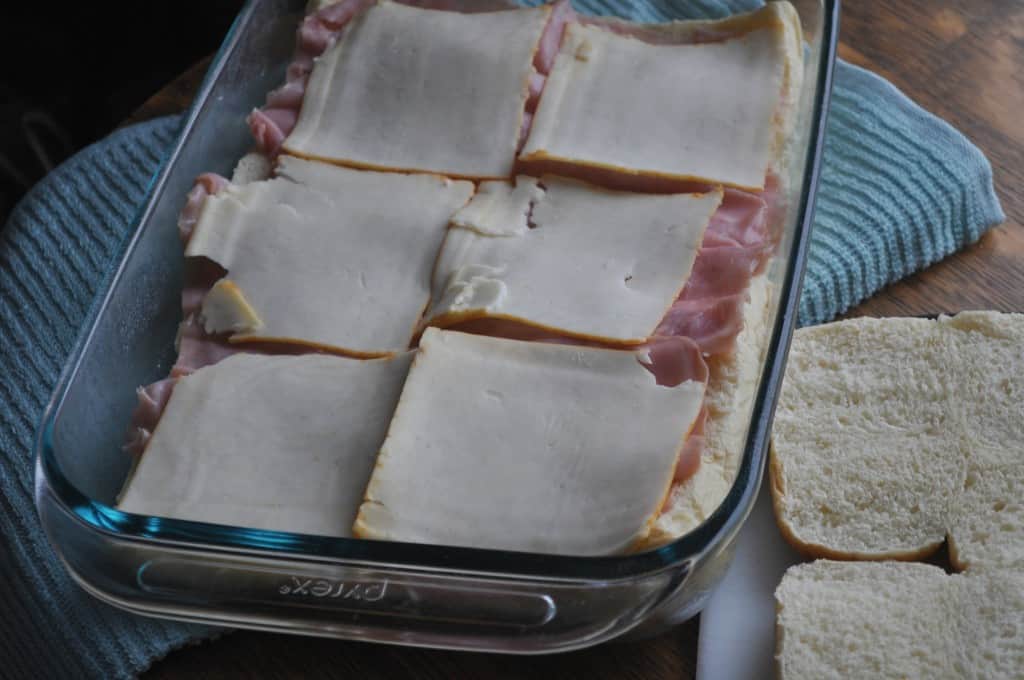 Oh hey. Bacon came to join the party. Did you know that in the salad dressing area of the grocery store they carry packages of fully cooked bacon pieces? Educate yourself.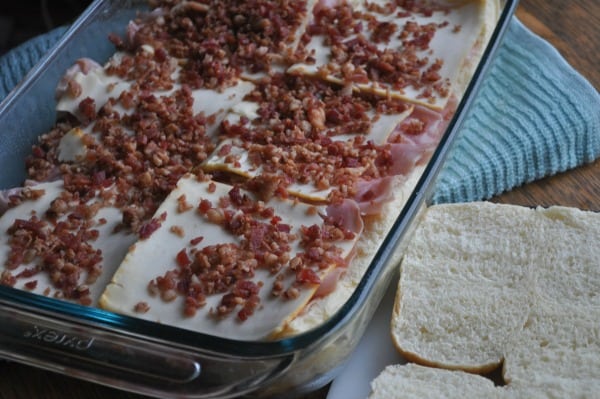 Time to meet ranchy butter sauce. Mix up all that melted butter and mix with the ranch dressing and mustard.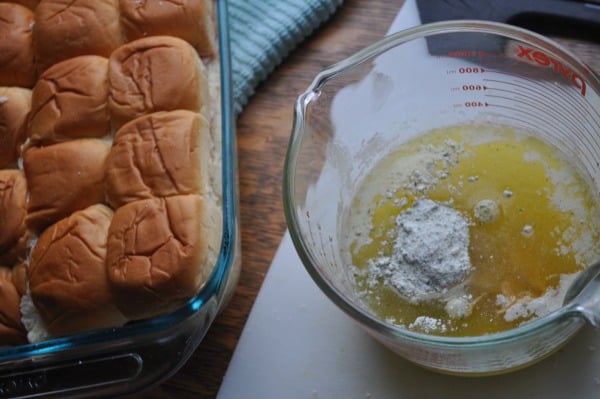 Go big or go home. These Baked Ham Sandwiches are getting serious. Time to hit the oven.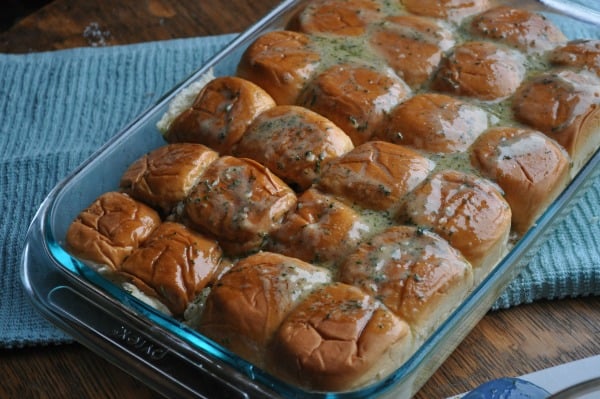 I serve these sandwiches hot and they fly off the table. Normally Minnesotans are nice and let others have the last of something. Not in this case. These buttery baked ham sandwiches go perfect with an ice cold beer so get the cooler ready and enjoy!
If you love these sandwiches, try my Baked Roast Beef Sandwiches or my Baked Cuban Sandwiches!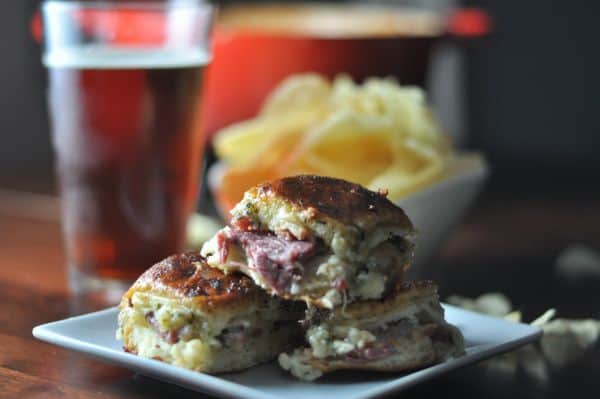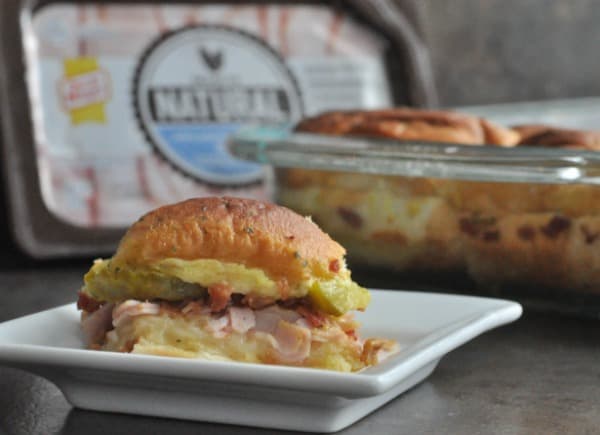 Yield: 8
Baked Ham Sandwiches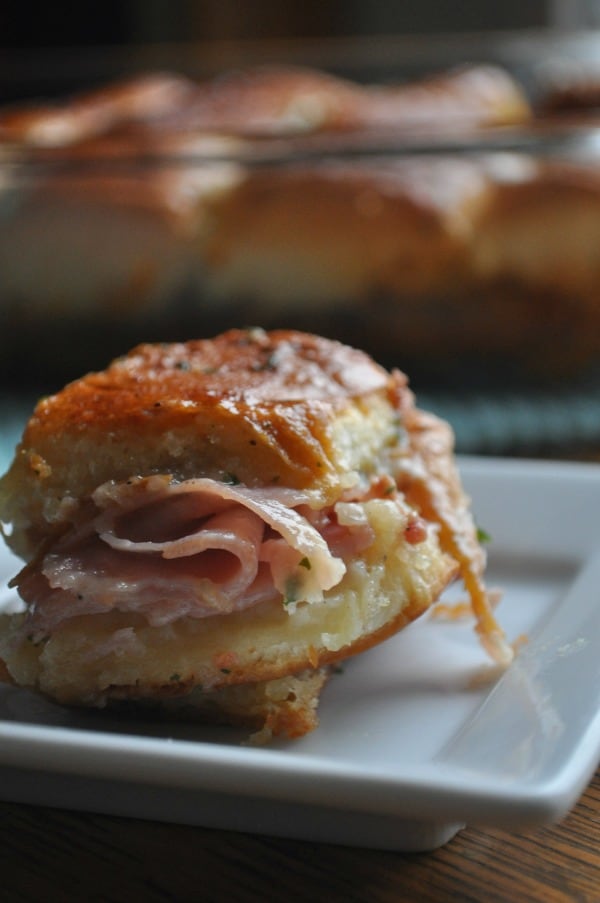 Baked Ham Sandwiches made with Hawaiian rolls, Muenster cheese, bacon, ham, honey mustard and ranch.
Ingredients
24 King's Hawaiian Sweet Rolls (1 package of 24 or 2 packages of 12)
8 ounces Honey Ham
6 slices Muenster Cheese
3 ounces Oscar Meyer Bacon Bits or Pieces (cooked)
16 TB Land O'Lakes Butter
1 ounce Hidden Valley Dry Ranch Dip
1 TB Honey Mustard
Instructions
Preheat oven to 350.
Evenly cut the tops off the rolls. Place the bottoms of the rolls in a greased 9x13 pan. Distribute the ham and then cheese over the bottom of the rolls. Sprinkle on the bacon pieces. Put the tops on the rolls.
In a microwave-safe dish, melt the butter. Add the dry ranch dip and mustard. Whisk and then evenly pour over the rolls.
Cover dish with tinfoil.
Bake covered for 15 minutes.
Remove tinfoil and bake an additional 10-15 minutes until browned.