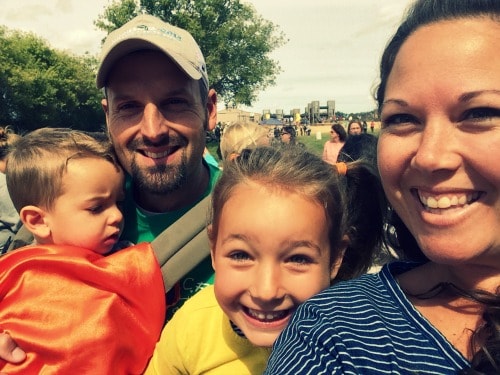 I'm starting to accept that I'm a very ritualistic person when it comes to certain activities and seasons. Last month I posted a picture of my Minnesota State Fair spreadsheet and through the online shouts of cheer, when it was shared there were some critics. Some people think I need to relax a bit with my planning. Ok, I get it, I am a bit type A (some people also applauded this).  Just like the Fair, when I think about fall I start to create more lists in my head of experiences and fun activities and for me, one of those activities is a trip to the orchard with my family. I've heard from friends recently asking my perspective on an "authentic and fun" orchard experience. I don't mean to get philosophical when it comes to visiting an orchard but really, what matters to you? Is it quiet, family activities, organic apples, a place to take family pictures, music, wine? Once you figure that out go check Minnesota Grown web page and see what they have to offer! Frankly, there isn't a perfect orchard that fits everyone, you have to do what your family loves!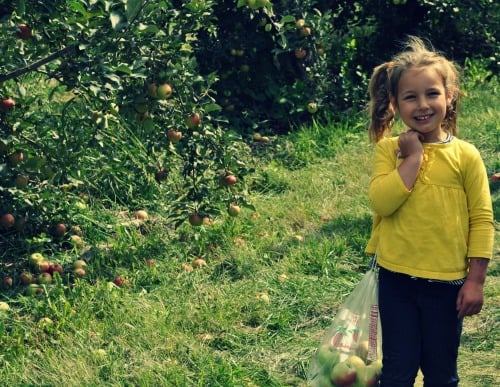 So I'll tell you what's on my checklist (don't worry I won't get you guys all excited and make a spreadsheet): apple-picking, bonus if there is also other fruit-picking, family activities, especially hayrides, not too far from the Twin Cities (under an hour) and one very important component-food products made from apples and/or pumpkin.  For me, the place that meets our family's orchard checklist is Afton Apple Orchard.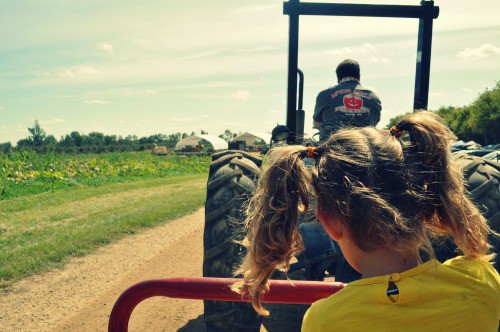 About 30 minutes from St. Paul, visiting Afton Apple is a short car trip away. When you reach the entrance you see fields of berries and beautiful apple trees. Set up right at the entrance is an apple sampling station. I recommend doing this first so your family can decide what apples you want to pick during the day.  Among the farm is also a playground, petting zoo and gigantic tire climber.  There's plenty of room to run and play, take a nice walk and coming here is a perfect day trip for families-we spent 3 hours at the orchard and even then we had to convince the kids to leave.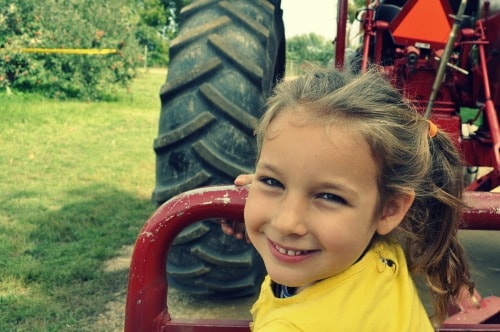 The first thing we did when we got there was hop on the hayride.  They have several tractors going that take you all around the orchard and the tractor driver stops at different points and yells out the apple "stops" as in where the particular apples are if you want to get off and pick. Rarely did you have to wait very long for the tractor and it was a particularly busy Sunday afternoon when we went.  We loved just riding the hayride around the orchard (we rode it twice) and then we got off at the playground.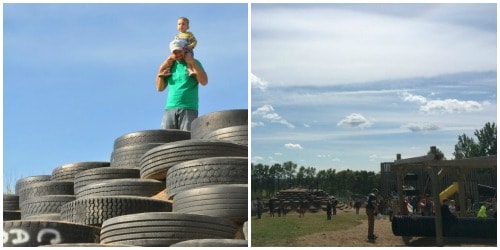 At the playground there were really unique swings, slides and tubes. Next to the playground was a petting zoo where Wes had fun feeding goats! There is also a giant tire climber which was really fun for everyone to check out.  After we played for a while I picked up some apple donuts-a must try when you are there. Each of us had our own because there was no way we could share. Later in the season they will also have pumpkin donuts. We also tried their apple slushie and apple float-both really great drinks!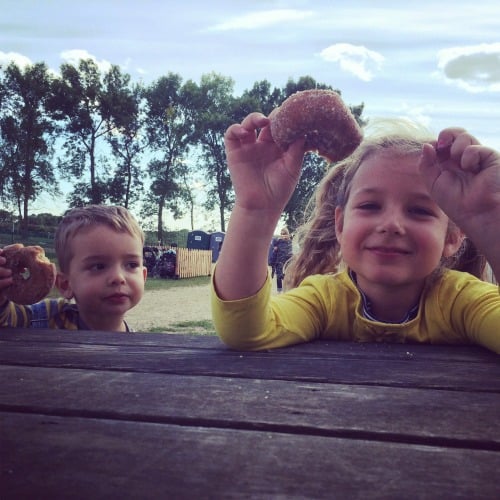 After we refueled we headed to the hayride and got off on the Red Barron stop. When I sampled the apples, I thought these were perfectly sweet eating apples that would be great for a snack, baking or savory meal. The apples were $1.90 per pound and we filled up almost two bags. The kids had a great time picking apples, well except for when one fell and hit Weston on the back of the head! Poor guy! After we picked we headed back on the hayride and went out to the berry fields and picked red and yellow raspberries.  We picked one pint and Stella was very serious about picking only the perfect berries! Weston on the other hand was very serious about eating the berries and very sad to leave, well actually we all were-it was a great orchard and look forward to visiting again!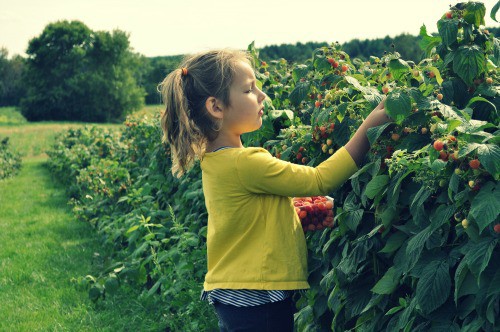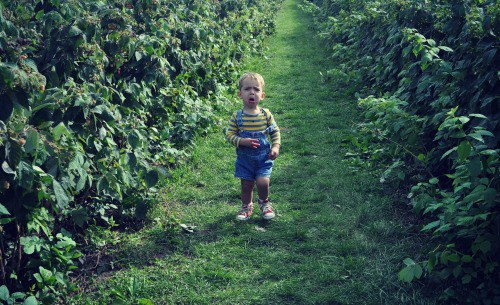 Afton Apple Orchard
14421 So. 90th St. Hastings, MN 55033
651-436-8385
Note: There is an admission charge-$4 for ages 5 and up (adults and children must pay admission) and $3 for ages 4 and under.