This easy Turkey Stuffed Squash is bursting with fall flavors of apple, golden beets and pumpkin pie spice.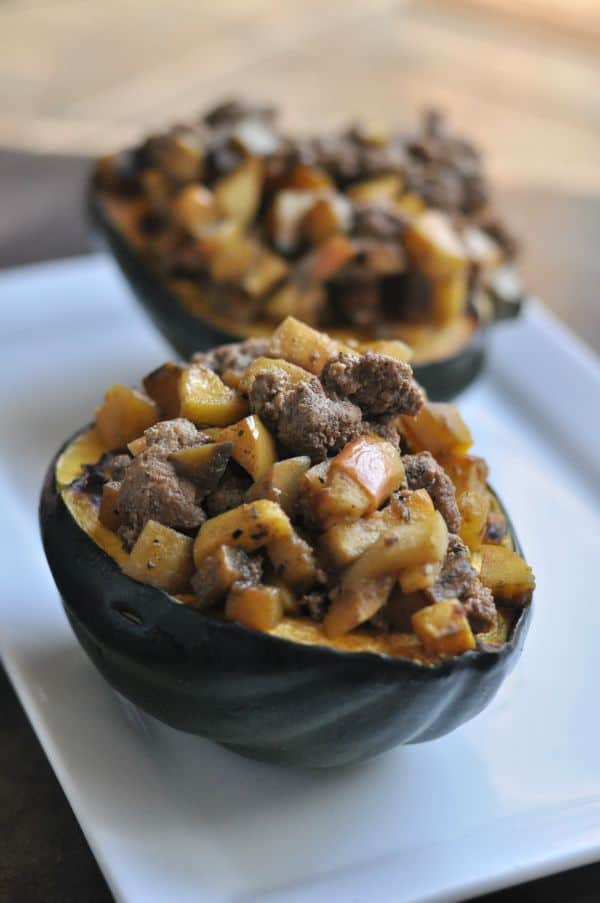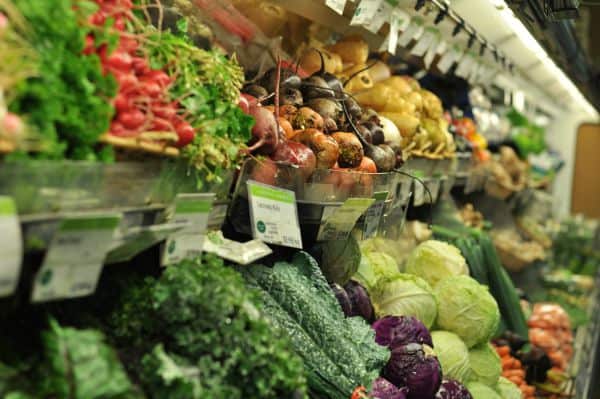 While Minnesotan hearts ache as summer slowly fades away, our saving grace before winter, are cooler temps, beautiful fall leaves and delicious fall vegetables and fruits, like squash and apples. With the cooler temps in the fall it is the perfect time to get your oven going and cook up squash.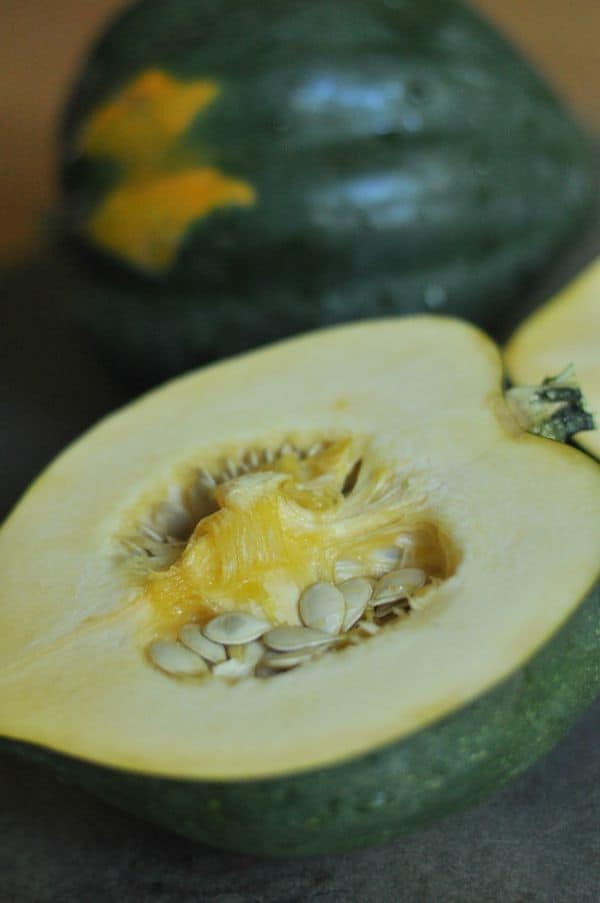 The creep out of summer usually means I'm trying to eat healthier and save money too. So when Mississippi Market called and asked if I would create a dinner under $15 for them, it was perfect timing. My local Mississippi Market is the store on West 7th and while I very much love their availability of local foods, I also love their connection with St. Paul. They have been serving Twin Cities neighbors for more than 35 years.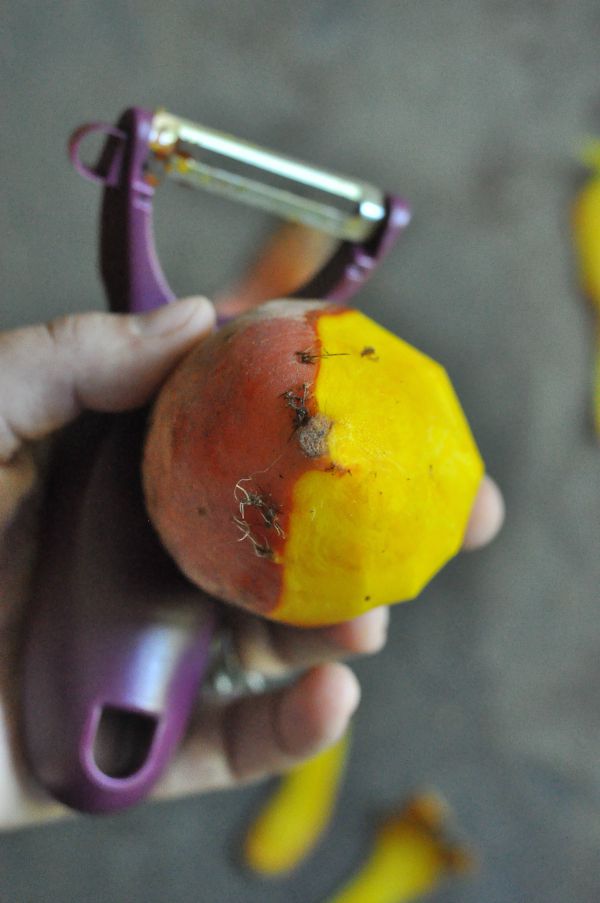 One of my tips for keeping meals affordable is buying flavorful ingredients. So for this meal I picked rich acorn squash, earthy golden beets, sweet apples and savory turkey. I wanted the meal to be healthy and flavorful.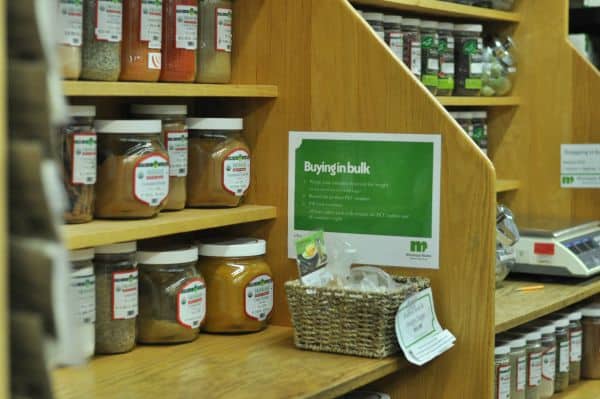 Another tip for keeping this meal under $15 is using the bulk ingredients available at Mississippi Market. Instead of buying a large bag of brown sugar or containers of spices I might not need, I'm able to just buy what I need.
How much did I pay for my bulk ingredients at Mississippi Market?
Brown Sugar: 7 cents
Pumpkin Pie Spice: 23 cents
Steak/Meat Rub: 62 cents
I saved almost $8 buying bulk on just those three ingredients.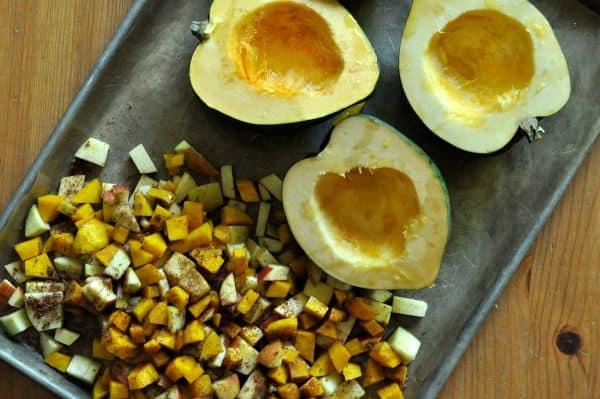 Another tip for keeping this meal under $15 was talking to the butcher and asking about specials. I think making friends with the butcher is one of the best tips for cooking well and saving money. I told the butcher what I was thinking about making and he recommended ground turkey in the butcher area. When I mentioned I was trying to save money (don't be shy about that), he showed me that a frozen package of turkey was a cheaper option. Same great quality and from Minnesota, it just required more of my time in terms of defrosting.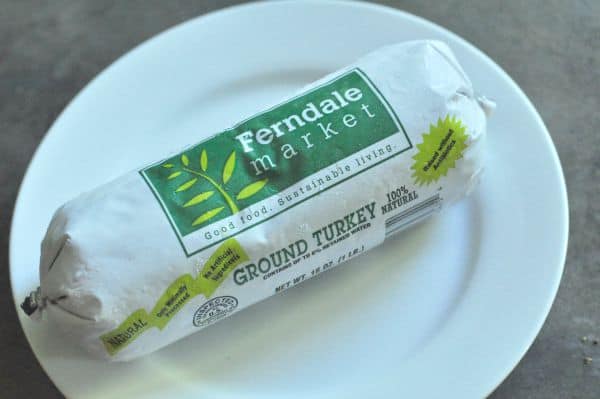 When I checked out, my final receipt was $14.55. I think the cashier might have thought I was weird when I cheered, "Yes!" I went home and prepared this yummy Turkey Stuffed Squash recipe. Great for the fall and perfect for keeping your meal local and affordable from Mississippi Market.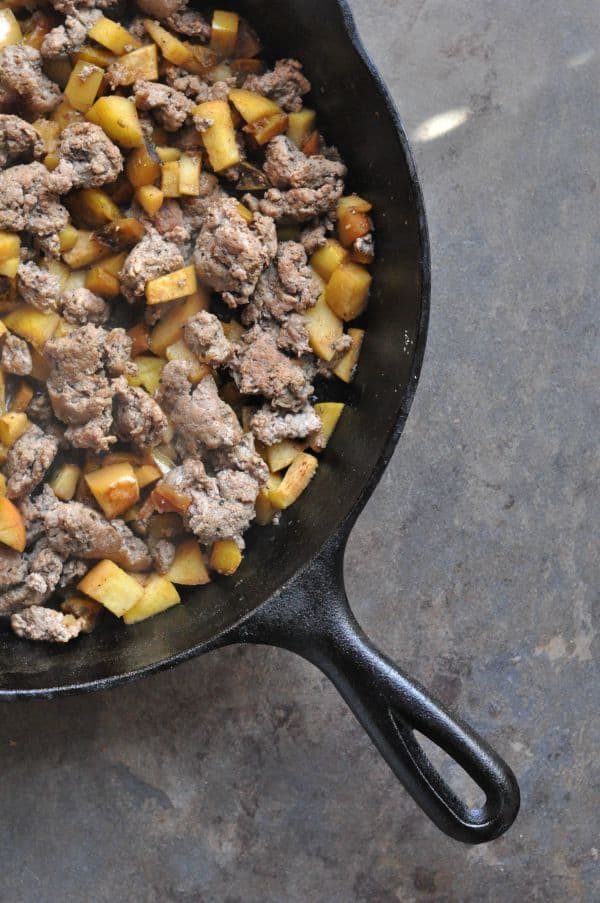 Turkey Stuffed Squash
Ingredients
2 Acorn Squash (1.25lb or less each, halved and deseeded)
2 large apples (Braeburn)
2 Golden Beets (medium, skinned and cubed)
2.5 TB Olive Oil
1 TB Brown Sugar
1 tsp Pumpkin Pie Spice
1 LB Ground Turkey
1 tsp Steak/Meat Rub/Seasoning
Instructions
Preheat oven to broil to 525.
Cut Acorn Squash lengthwise and scoop out seeds. Place on rimmed cookie sheet with reusable parchment paper. Drizzle with 1.5 TB olive oil.
Chop apples. Set aside.
Peel beets and chop. Combine apples and beets on cookie sheet. Drizzle with 1 TB Olive Oil. Toss with brown sugar and pumpkin pie spice.
Broil squash and beet and apple combination for 30-35 minutes depending on your preference for squash texture (longer cooking will give squash a smoother texture).
In a fry pan over medium heat, sauté turkey and seasoning. Once cooked, add roasted beets and apples with ½ cup water to the meat mixture. Saute for a few minutes and scoop into squash halves.
Disclosure: This post is sponsored by
Mississippi Market Natural Foods Co-op
. This fall I have partnered with Mississippi Market to share several recipes highlighting their local foods and affordable shopping. Thank you for supporting the organizations, companies, people and events that I choose to work with, sponsored content helps me grow my blog and support my family. As always, opinions are my own.
In celebration of Mississippi Market's new East 7th Street opening on September 2, 2015, I'm hosting a $50 gift card giveaway! Follow the Rafflecopter directions to enter for your chance to win $50 in groceries to use at any of their St. Paul stores! For a comment entry, tell me your favorite fall vegetable and how you like to cook it! For more details about the new East 7th Store and fresh food news, follow the Mississippi Market Facebook page.