Thanksgiving Tips with easy recipes, simple ideas for hosting Thanksgiving and essential kitchen appliances.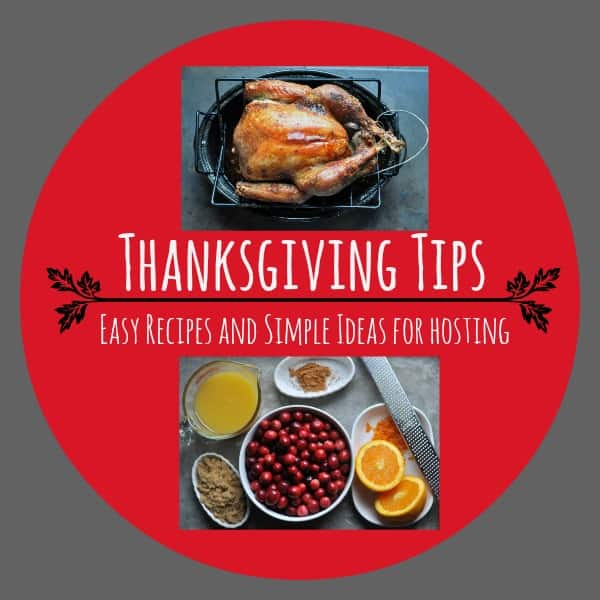 Thanksgiving Tips: Plan Ahead
Thanksgiving cooking requires time to plan, prepare, cook and shop.
Many stores are closed on Thanksgiving so stock up on anything you could potentially run out of (butter, heavy cream, sugar or chicken stock) and items you may need for leftovers (sandwich rolls).
Turkeys need time to defrost. You can defrost in the refrigerator or cold water (less time). You need 1 day of thawing for every 4 lbs (so 3-4 days for a 12-14lb bird). Cold water about 30 minutes per lb, changing water every 30 minutes (6-7 hour process for 12-14lb bird). Here's my instructions for how to cook a turkey.
Buy a meat thermometer and know how to use it.
This is a good time to have an oven thermometer to see if your oven heats to the proper temp.
Thanksgiving Tips: Make a List and Outline the Meal
If you are hosting Thanksgiving, make a chronological list leading up to the holiday and outline the meal.
Tape a big piece of paper up in your kitchen that tracks everything about the meal. Note things like when to take out the Turkey-notes for day of cooking (schedule) and note additions or things to add that you may forget.
Keep a list of what other people are bringing to the meal.
When people ask what they can bring, you know based on your list. Here are some ideas for guests for those who do not like to cook:

crackers, sliced cheese and meat for appetizers, bread or rolls, drinks-they could do a wine sampling or craft beer tasting, signature cocktail (give them the recipe/ingredients), ice, ice cream or whipped cream for dessert, packaged dessert, coffee and tea or Tupperware for guests to take home leftovers.
Thanksgiving Tips: Keep Things Simple and Delegate
Make recipes you are comfortable with and have approachable ingredients and preparation. If it is a new recipe, do a test run before the actual meal.
I like to ask family members or guests about their favorite sides and what each person likes the best about Thanksgiving and this gives me ideas about the meal.
Prepare items ahead of time (chopping, assembly, etc). Some dishes can be made days ahead of time like my Easy Cranberry Sauce.
Utilize your slow cooker to keep items warm and out of the oven.
When people ask if they can bring something, let them!
Here are some of my favorite Thanksgiving Recipes: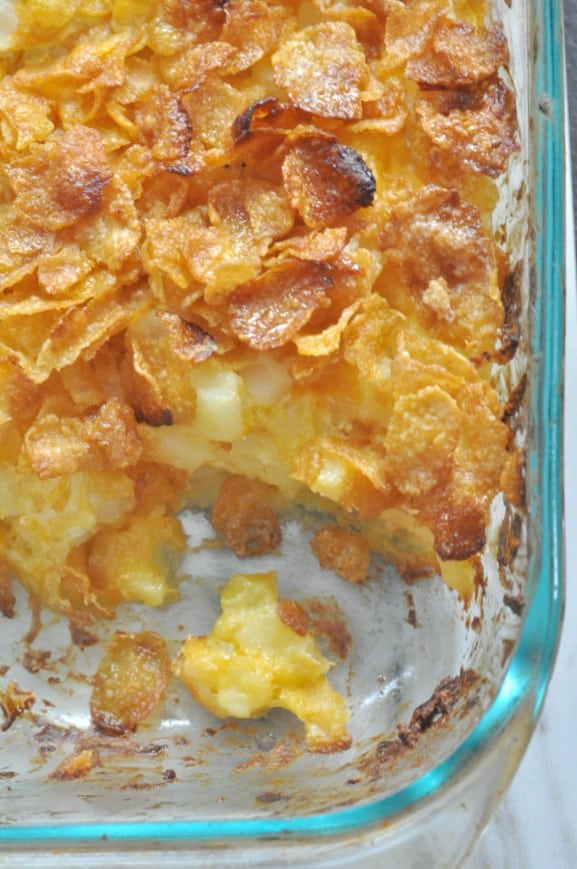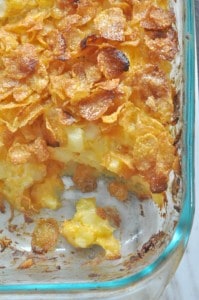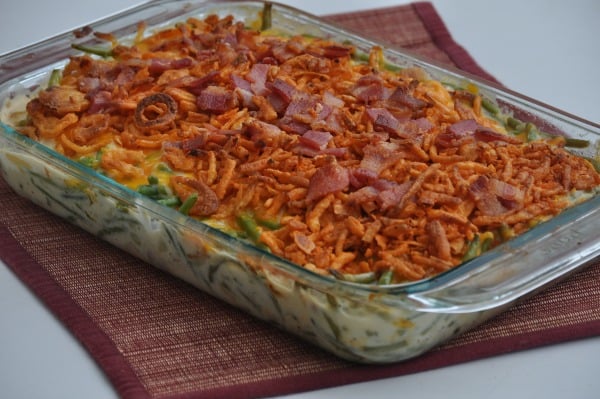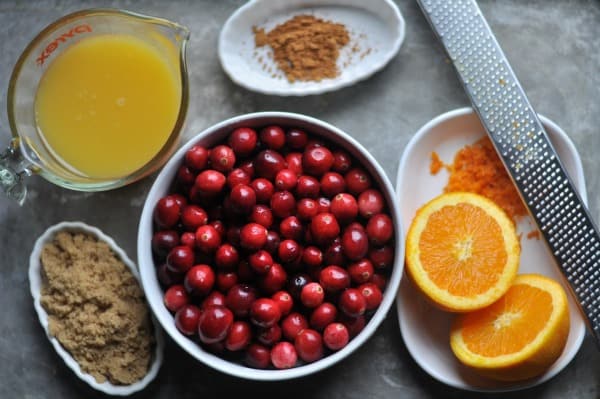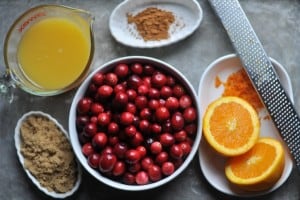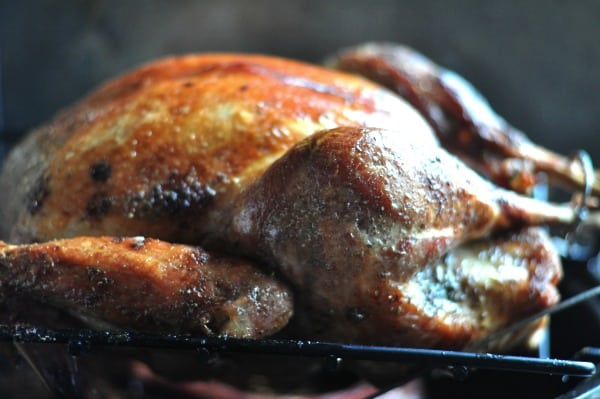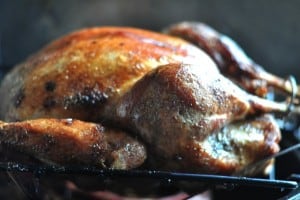 I shared my Thanksgiving tips on BonBon Break, you can listen to it by clicking below:

Thanksgiving Tips: Kitchen Appliances Perfect for Thanksgiving
You've got the tips, now what kitchen supplies do you need for a successful Thanksgiving? Here are my Thanksgiving tips for kitchen supplies and these are all affiliate links:
3.5 cup Mini Kitchen Chopper: I have a giant food processor and while I love it, I also really love just having a small one too. This is perfect for all your small veggie chopping tasks. Chopping an onion will never be the same. Seriously, so simple.
Hand Blender (Immersion Blender): If you are like me and love having a soup during your holiday meal, this is perfect for creamy soups like Butternut Squash. Instead of dumping your soup in batches into a blender and preparing for soup to explode on your walls, just use this simple hand blender and blend everything right in the pan you cooked in. Another tip, I use mine for mashed potatoes!
Crock-Pot Programmable Slow Cooker: When I got this slow cooker I made a birth announcement on my Facebook page. I was so excited and guess what? This beautiful kitchen appliance hasn't disappointed. What I love the most is how it turns to warm after cooking and the digital timer. This is a great appliance to have for Thanksgiving, to keep foods warm and out of the way.
A French/Dutch Oven is my all-around favorite piece of cookware. It's perfect for sauteing bacon pieces and making a mushroom cream sauce to add to green bean casserole or caramelizing onions and vegetables to add to stuffing. If I had to pick one piece of cookware this would be it.
A manual oven thermometer is really important heading into the holidays so that you can ensure your oven temp is correct for all the main dishes, sides and desserts you'll be making.
It is also very important to have a meat thermometer that works, this will be your way of ensuring your turkey is cooked at the proper temperature.
For roasting, you don't want your turkey sitting on the bottom of the sitting on the bottom of a roasting pan, so use a roasting pan rack. Roasting racks are affordable and keep the turkey from sitting in the drippings that you want to use for gravy.
Flexible Grilling Skewer or kitchen twine is a great way to tie up the Turkey drumsticks while roasting.
A Pastry Mat is perfect for keeping your pie dough contained on your counter or table. I love being able to roll out dough right on the surface and then using the measurements to figure out how large to roll it out based on the pan I'm using. And my favorite tool for cutting pie dough? A pizza cutter-great for pizzas but really awesome for making perfect circle pie crusts!
I wish you and your family a very Happy Thanksgiving! Take time to enjoy the day. Pour yourself a cocktail, play some board games with your family and put some extra whip cream on that pie.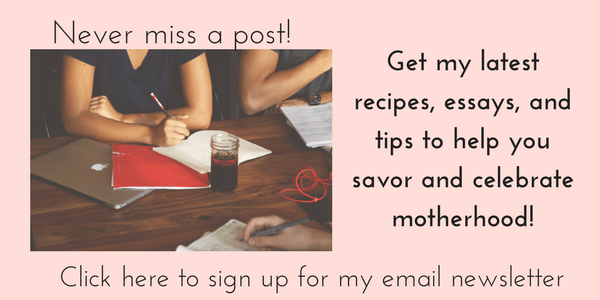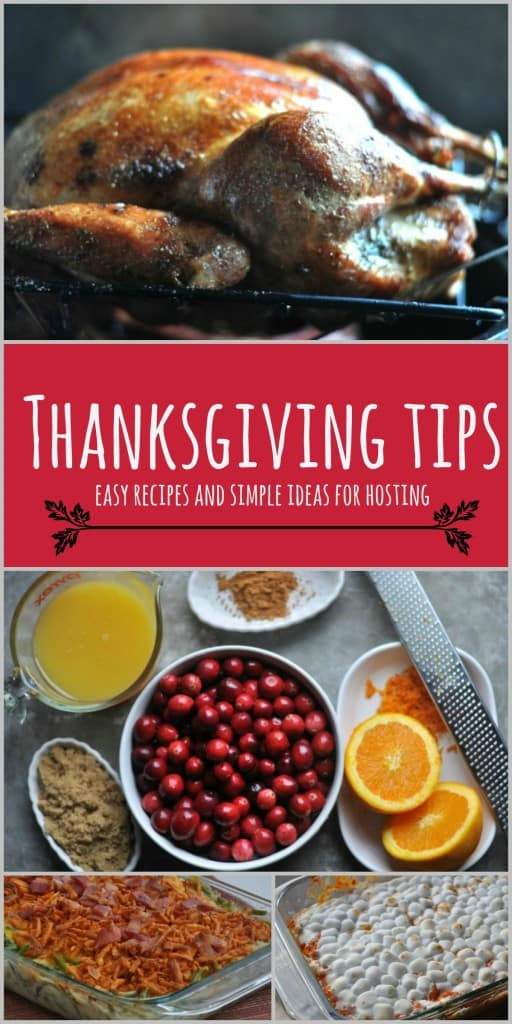 SaveSave
SaveSave
SaveSave
SaveSave