Simple Thai Butternut Squash soup made right in your crock-pot slow cooker.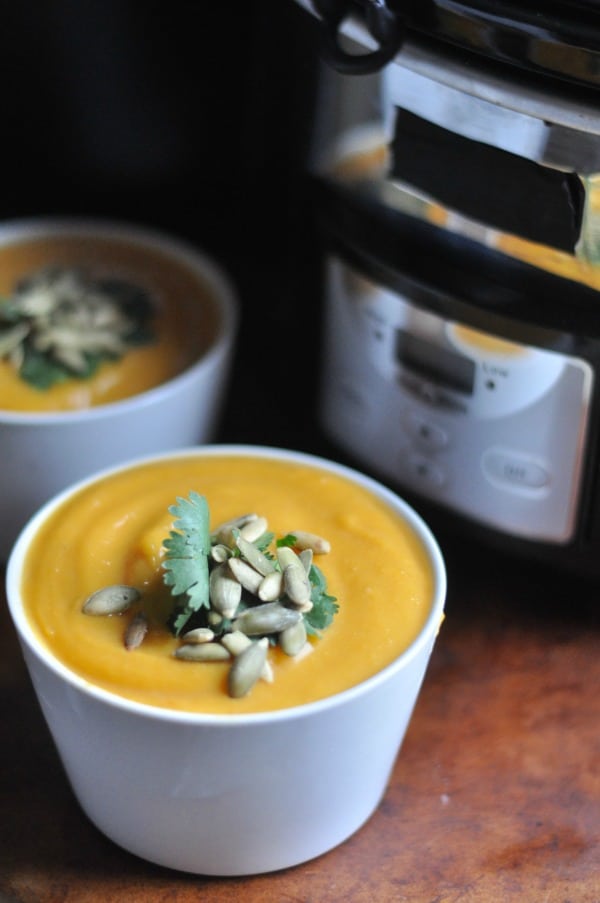 This Thai Butternut Squash soup has three ingredients-butternut squash, coconut milk and red curry. And four if you substitute chicken broth for the water. This soup is easy to put together (it cooked while I folded laundry) and it cost me less than $7 to make and will feed my family through the week. During the fall you can buy Butternut Squash at your local farmer's market or prepackaged and chopped in the produce area of your grocery store. I love the simplicity of this soup, it has a wonderful creamy texture and Thai flavor. Oh and did I mention it's easy? Looking for a simple version of this soup without the Thai flavors? Check out my Slow cooker Butternut Squash Soup recipe.
Thai Butternut Squash Soup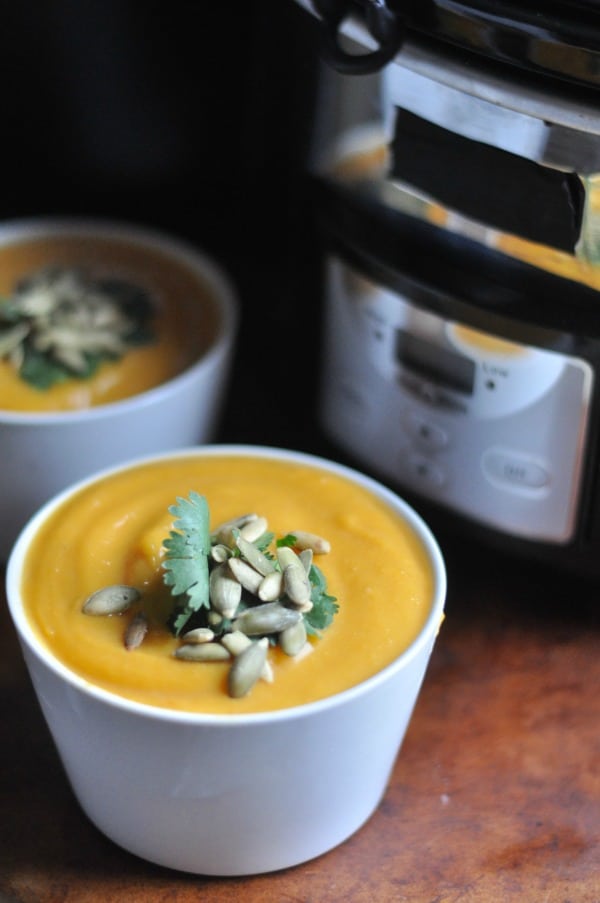 Ingredients
16 cups of Butternut Squash (cubed)
2 cups water or Chicken Broth
14 ounce can Coconut Milk (I prefer light)
2 TB Thai Kitchen Red Curry Paste
Instructions
Peel and remove seeds from squash. Cube squash and place in crock pot with 2 cups of water. Heat on high for 2 hours (or until fork tender, some crock pots may need 4 hours of cook time).
Once squash is cooked, with an immersion blender, blend squash with water in the crock pot. Once combined, add coconut milk and curry paste. Then blend again until thoroughly mixed.

If you don't own an immersion blender, once the squash is cooked, blend the squash and water in your blender in batches. Be sure to remove the measuring cap from your blender lid when doing this if your squash is hot or you'll have a beautiful golden color sprayed on the walls of your kitchen!