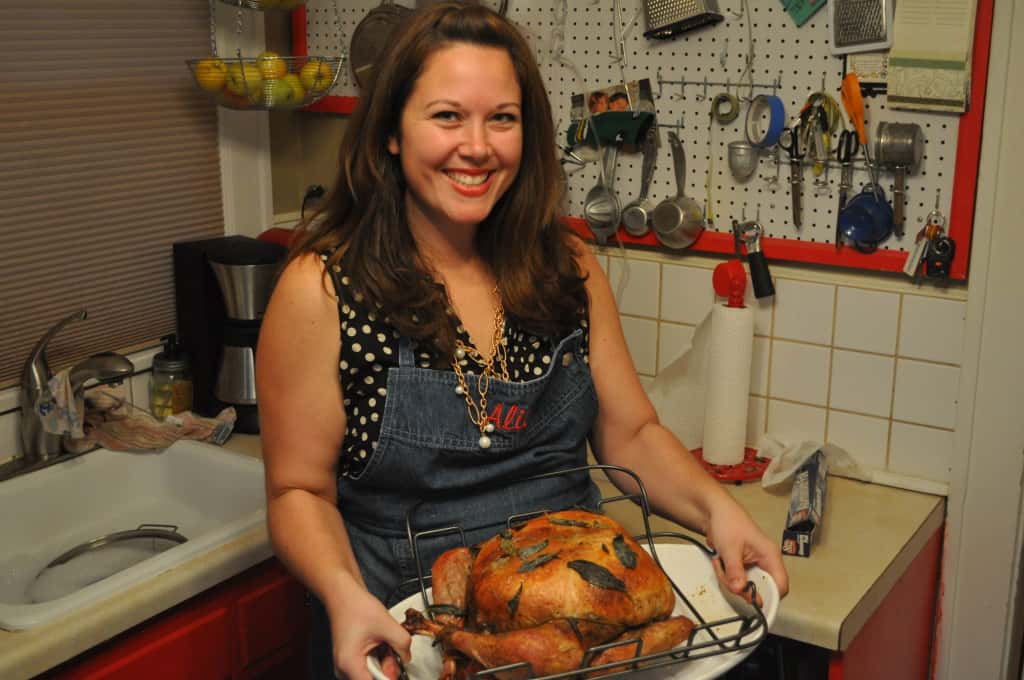 Last week I shared my 2013 Thanksgiving Recap and told you about how I was asked if I'd like to try a Turducken on Thanksgiving. I of course said yes and it turned out amazing!  I tried the Original Turducken stuffed with Chicken Apple Sausage Stuffing from Byerly's meat department.  If you didn't read the post, do you know what a Turducken is?  Ok, I'll start from the beginning, an Original Turducken is a Turkey stuffed with layers of duck and chicken and..chicken apple sausage stuffing or spicy italian sausage. Amazing, huh?
I have a surprise for you!  On Friday, December 13th on Twin Cities Live I'm making 3 Holiday Dinners that Will Wow A Crowd.
As you see, one of the dishes I'm featuring is an Original Turducken!  And…I'm giving one lucky viewer a Turducken!!!  How do you wow a crowd during the holidays? I usually do a big seafood dinner on Christmas Eve called the Feast of Seven Fishes.  Use the Rafflecopter below to enter and tell me what you usually make to wow the crowd during the holidays and why you'd like to try an Original Turducken!
Echelon Foods provided a Turducken for this giveaway.