The Minnesota Super Bowl Super Snack Challenge is a cooking competition for Minnesota kids ages 8-14 to share their healthy gameday snacks!

I've partnered with the Minnesota Super Bowl Host Committee to share this post. Thank you for supporting the organizations, companies, people, and events that I choose to work with, sponsored content grows my blog and supports my family.
Did you know that the Super Bowl is coming to Minnesota in 2018? Yes, it is! The Minnesota Super Bowl is happening on February 4, 2018. When you think of the Super Bowl what do you think about?
The game?
The Half Time show? Please let the rumors be true it might be Justin Timberlake?!?
Getting together with family and friends?
The food?!? Tell me you get excited about the food, too!
There's likely something else that you don't think about or even know about when it comes to the Super Bowl and that is legacy. Legacy? I thought the same thing.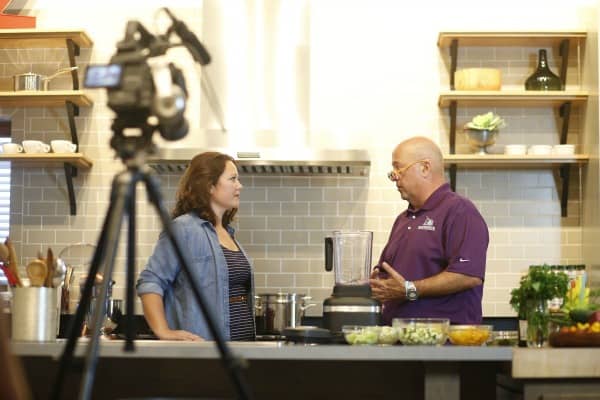 The Minnesota Super Bowl Host Committee invited me to meet Andrew Zimmern and talk about the Minnesota Super Bowl Super Snack Cooking Challenge for kids and that's when I found out about the Legacy Fund of the Minnesota Super Bowl.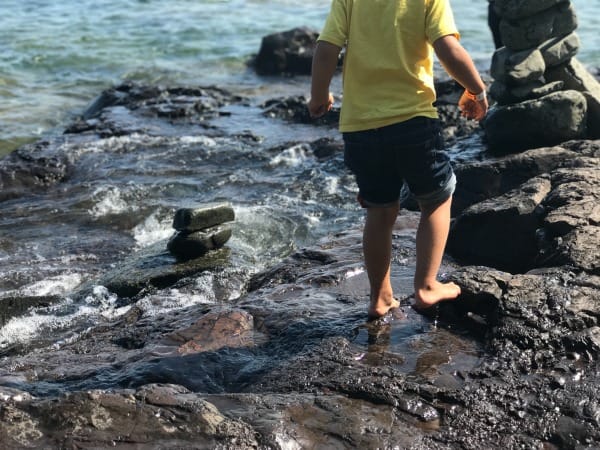 Andrew told me that the idea of the Legacy Fund is that after the Minnesota Super Bowl 2018, there will be something left behind for the Minnesota community. The Legacy Fund is a 501C3, community advised fund of the Minnesota Community Foundation. Working in partnership with the Minnesota Department of Health's Statewide Health Improvement Program (SHIP) and based on the recommendations of SHIP's community health boards, the Legacy Fund is providing 52 grants to 52 community projects across our state over the 52 weeks leading up to Super Bowl LII.
Why 52? It's Super Bowl 52. Full disclosure, I had to ask that important question.
Part of this legacy work is the Super Snack Challenge. The Minnesota Super Bowl Super Snack Challenge, sponsored by the Newman's Own Foundation, is a competition for kids (ages 8-14) to show their best, most creative, healthiest snack! 52 kids will be chosen to attend a Kids Tailgate Party during Super Bowl week and finalists will win prize money for their favorite Minnesota charity.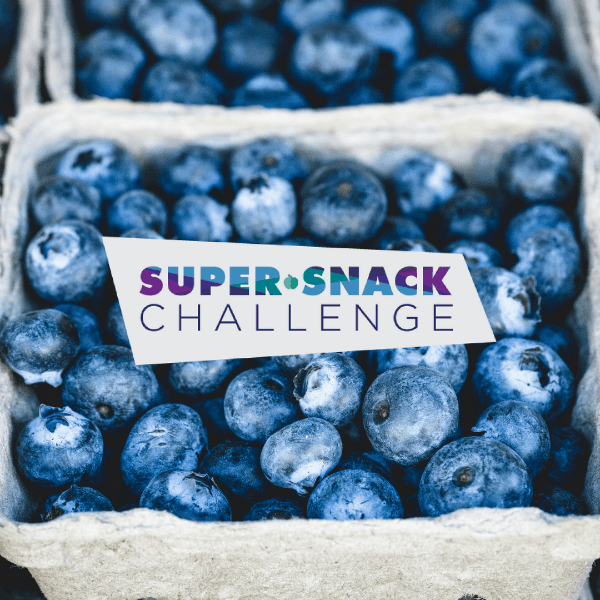 How awesome, right?!?
When I met with Andrew he made me one of his son's favorite healthy snacks, a veggie smoothie, that he lovingly refers to as a "salad smoothie." This is an empty out the fridge and add your favorite veggies type snack. This smoothie has yogurt, olive oil, vinegar, herbs, cucumber, tomatoes, yellow tomatoes, and fennel. By the way, did you know that fennel can reduce toots? Yes, I totally talked to Andrew Zimmern about toots and if our kids would think it's a good or a bad thing to add in a toot reducer to a smoothie.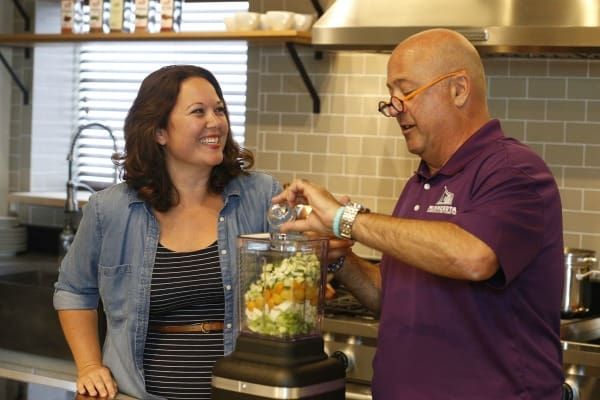 Not only is Andrew a dad whom you can talk with about silly kids stuff, we had a really great conversation about kids eating healthy and the role parents can play in inspiring and supporting healthy eating and cooking habits.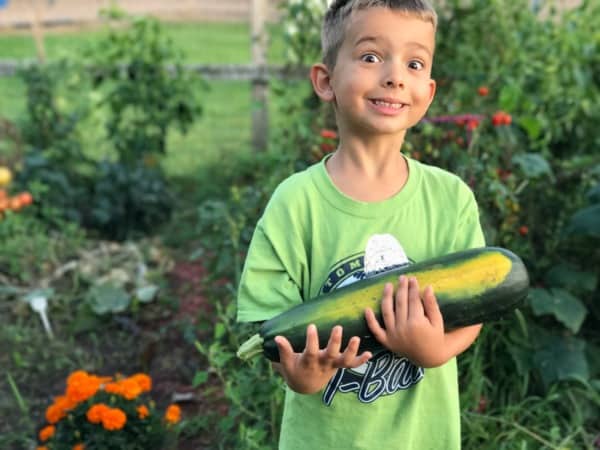 One really fun way parents can get their family involved in healthy eating is by helping your child enter the Minnesota Super Bowl Super Snack Challenge. This is a great way to get your kids inspired to cook something healthy and leave a lasting impression and legacy of the Super Bowl in your community, because if your child wins, they will win prize money for their favorite community charity, including their school!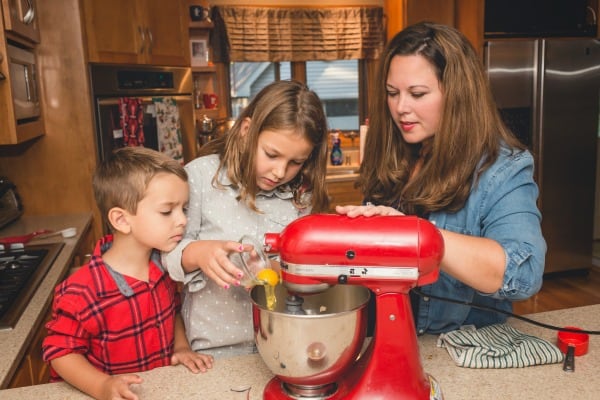 Andrew also gave me some tips on entering the competition, here's what the judges are looking for in the healthy gameday recipes:
How healthy is your super snack?
How easy is it to make?
How creative is your recipe?
How yummy is it to eat?
40% of the score is based on the overall health profile of the recipe (use of vegetables/fruit, whole grains), 10% score based on preparation, 30% based on taste, and 20% based on creativity and originality.
Are you ready to submit your child's recipe? Enter your recipe here.
The deadline to submit is October 16, 2017.
Want to study all the rules? You can get all the rules about the competition here.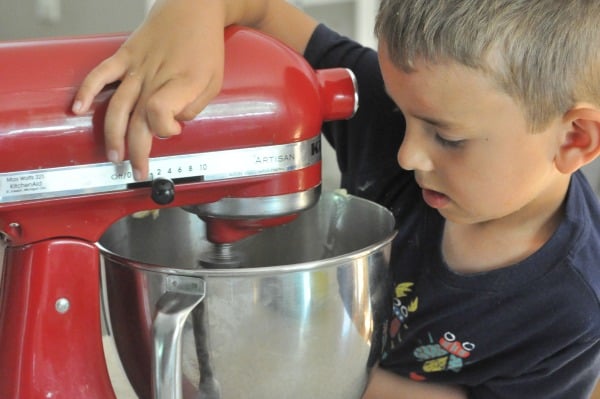 Connect to the Minnesota Super Bowl via the web, Facebook, Twitter, and Instagram.
This post is in partnership with the Minnesota Super Bowl Host Committee. All opinions are my own. Thank you to the Minnesota Super Bowl Host Committee for the opportunity to partner on this project and thank you to Uzoma Obasi for the wonderful photos of Andrew and I cooking together.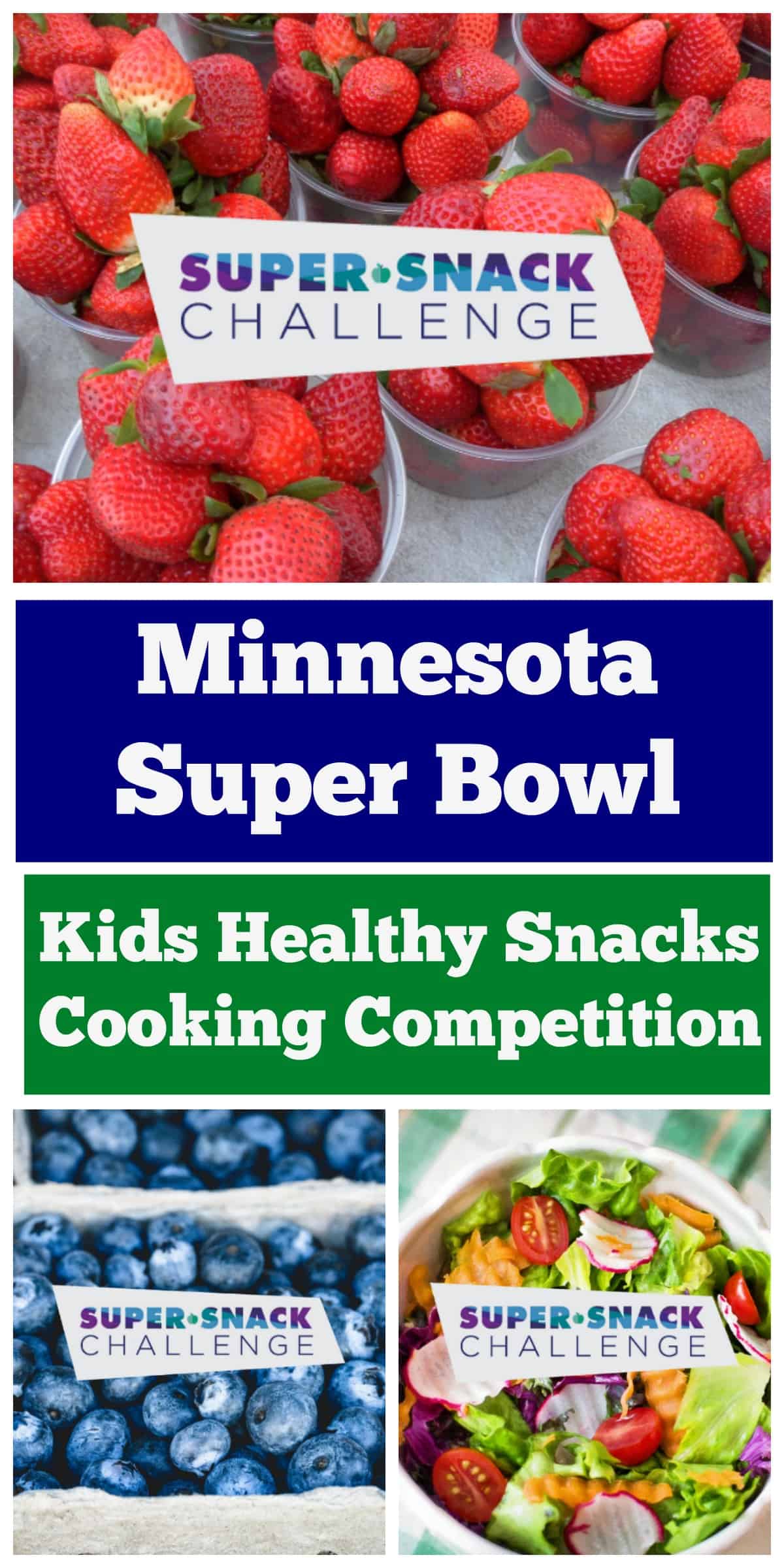 SaveSave
SaveSave