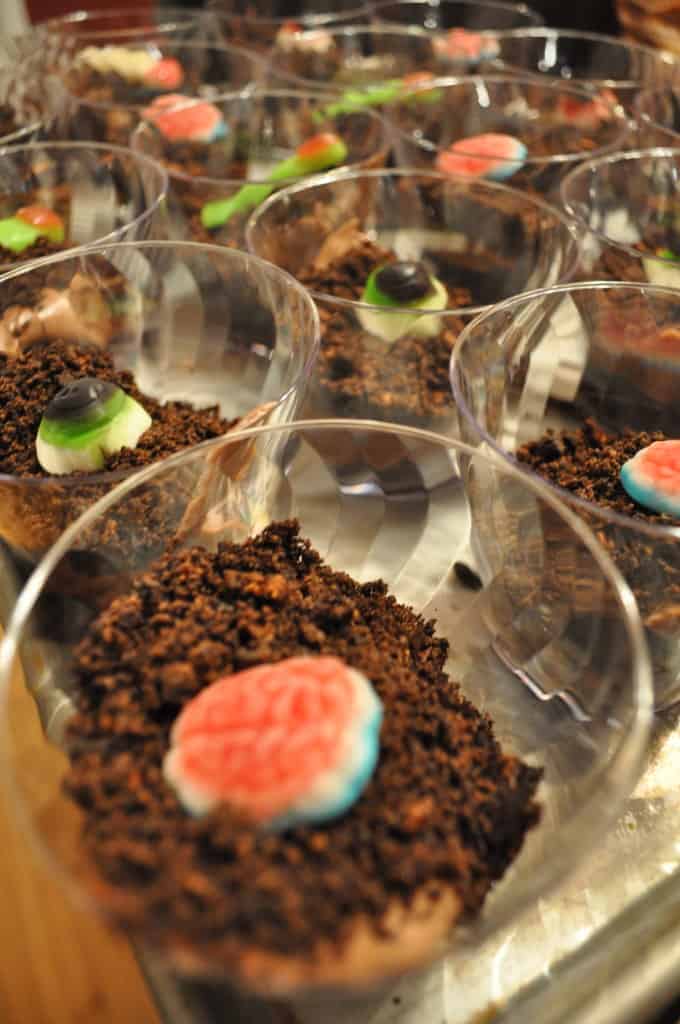 One of my family's favorite desserts is dirt cake.  It's a simple dessert, kids can help with the preparation and adults and kids alike just love it!  This is a perfect dish to bring a Halloween potluck or to make for your crew on Halloween! You can serve this in individual dishes or for a really fun presentation, serve it in a new glass fishbowl.
Ingredients:
1 package Ghirardelli Dark Chocolate Brownie Mix
1/2 cup Vegetable Oil
1 egg
2 Jello Chocolate Pudding packages (5.1 and 3.4 ounces)
5 cups Milk
1 cup Cool Whip
1 package Halloween Oreos
25 Halloween Gummies
Directions:
Prepare brownies according to package directions (oil and egg). Cool and cut into 25 pieces.  Prepare pudding according to package directions (milk).  Once pudding is made, add cool whip.  Crush oreos fine.
Layer brownies, pudding, crushed oreos and then top with Halloween gummy candy.
Serves 25