Corned Beef Wild Rice Soup is a St. Patrick's Day twist on the Minnesota classic. Creamy wild rice soup made with Guinness corned beef and sauerkraut.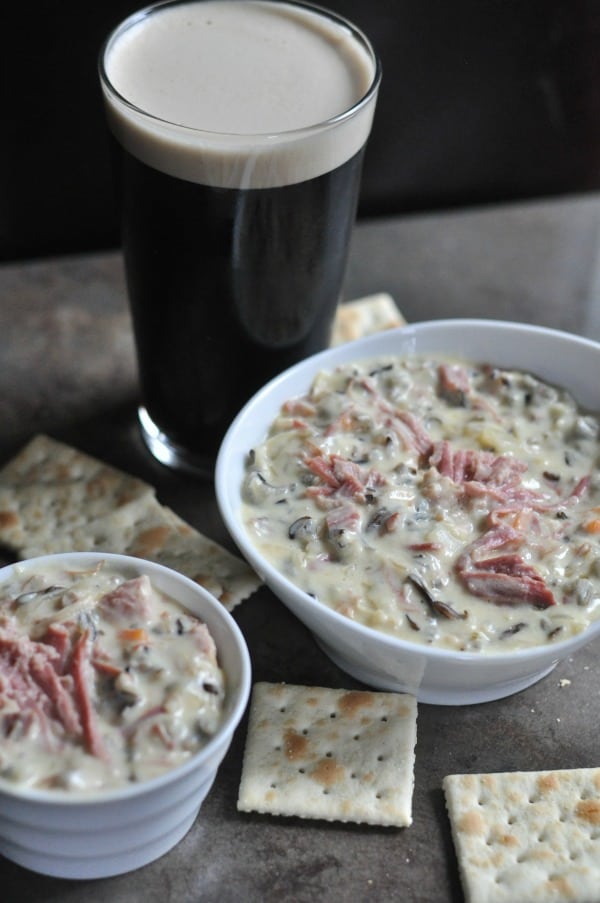 When my husband and I lived in a tiny Washington, D.C. apartment he would always look forward to St. Patrick's Day when he could make me one of his favorite meals, corned beef. I think the only appliance we owned during graduate school was our slow cooker.  My husband always cooked corned beef the same way, a 2.5lb roast, seasoning packet that came with the roast and a Guinness beer. A roast so delicious deserved a really good beer while it cooked.
Years prior when my husband and I were just dating, he pushed me on stage at an Irish bar in Key West to compete in a Guinness beer drinking contest. I was the only woman in the contest, lined up next to football players on spring break, I drank my beer the fastest and ended up winning the contest and a bar tab for us the rest of the night.
Our adventures have taken us around the country but every St. Patrick's Day we always enjoy a slow cooked corned beef with Guinness.
Now that we live in Minnesota I thought it would be fun to combine one of Minnesota's classic soups with corned beef.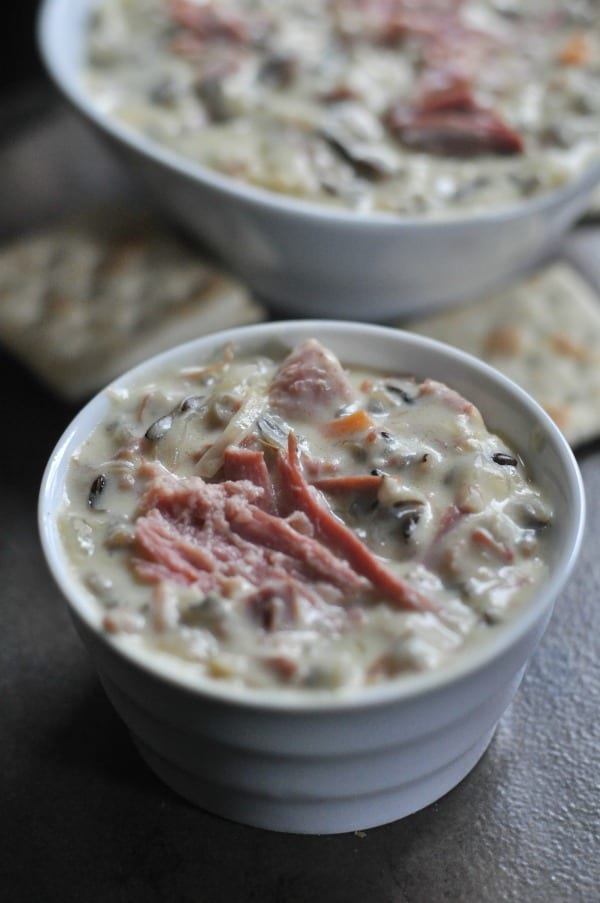 This Guinness Corned Beef Wild Rice Soup is made like the Minnesota Classic Creamy Wild Rice Soup, starting with butter, onion and flour.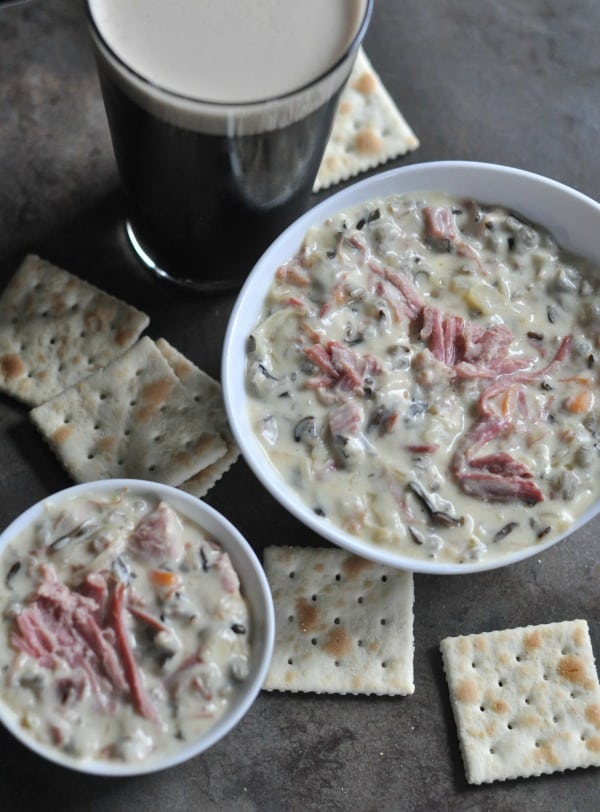 The twist on the creamy wild rice soup is that I've added cooked Corned Beef and sauerkraut. Both ingredients give the soup a unique flavor that is always a favorite around St. Patrick's Day for a crowd.
So crack open a Guinness beer and enjoy this hearty and creamy, Corned Beef Wild Rice soup with your friends or family, it is sure to be a new St. Patrick's Day classic.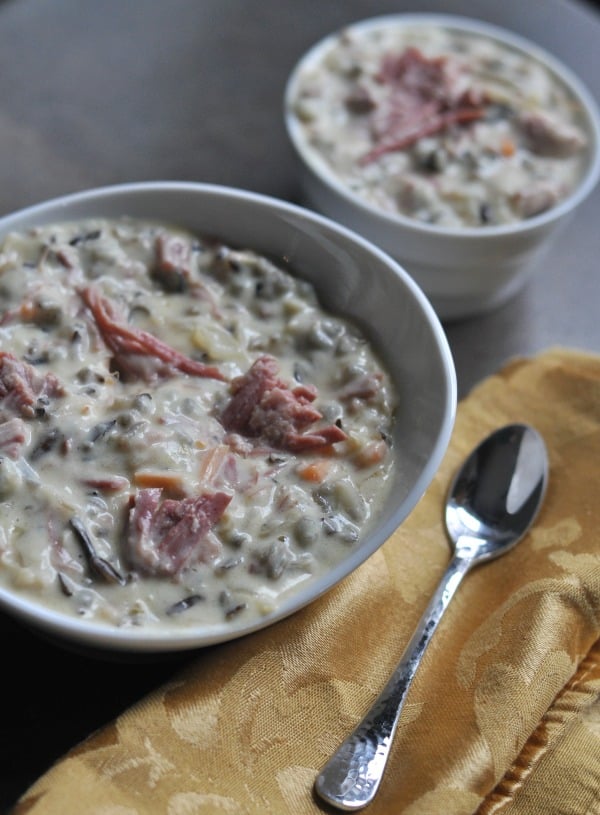 This recipe was featured on the television show, Twin Cities Live on March 11, 2011.

Guinness Corned Beef Wild Rice Soup
Ingredients
2.5 lb Corned Beef
16oz can Guinness Beer
1 stick Butter
1 medium Yellow Onion (minced)
1 cup Flour
6 cups Chicken Broth
3 cups cooked Wild Rice (I buy Canoe canned wild rice)
1 cup diced Carrots
1 tsp Salt
1 Quart Half and Half
14 oz can of Sauerkraut
Instructions
Remove fat from corned beef. Cook corned beef with one 16oz can of Guinness overnight in a crock pot on low (8 hours).
When finished cooking, shred corned beef with a fork. Set aside.
Melt butter and saute onion until soft (not brown) in a large stockpot. Blend in flour and stir to create a paste (use a silicon spatula for best results). It should stick together and be clumpy. Gradually add broth and mix with paste clumps until dissolved. Bring mix to a boil.
Turn heat down to low and add rice, carrots, shredded corned beef and salt. Let cook for 10-15 minutes (until carrots are cooked), do not let soup get too hot and make sure you regularly stir to keep soup from sticking to the bottom of the pan. Add Half and Half and sauerkraut and then turn heat up to warm soup. Continue stirring, let stand 10-15 minutes to thicken.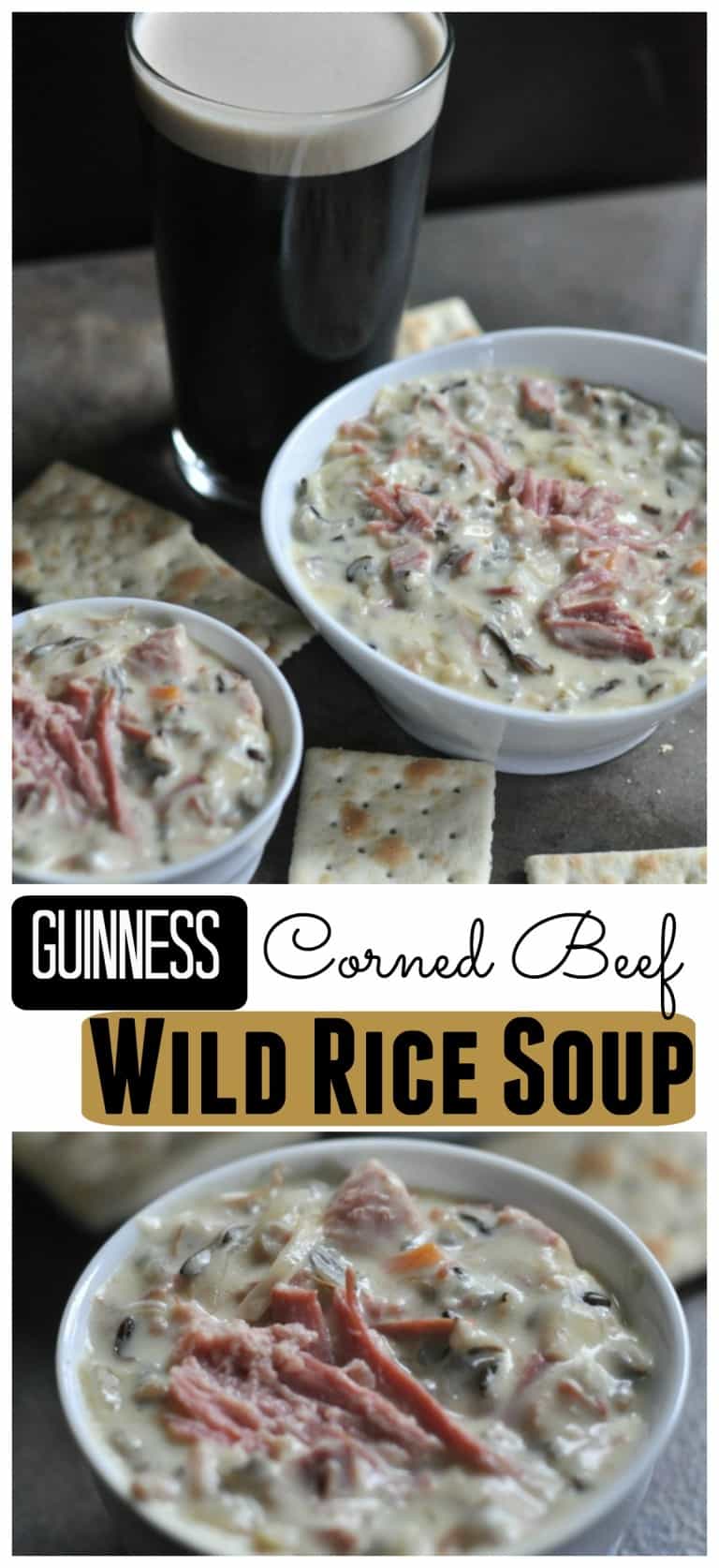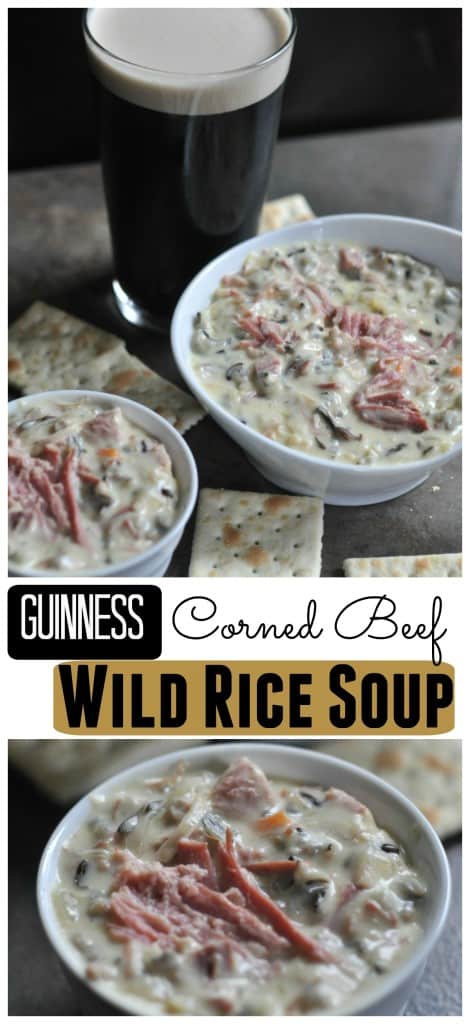 Save
Save