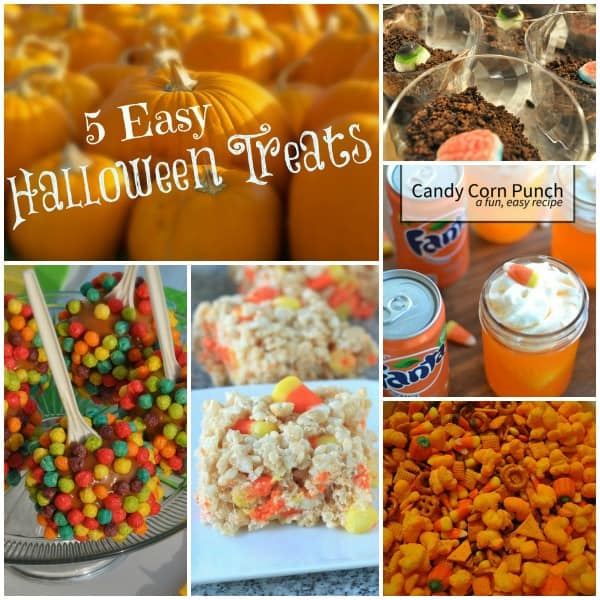 I don't like fussy.
I don't like fussy kids.
And I don't like fussy recipes.
Seriously. If a recipe has more than 15 ingredients I usually steer clear. Ain't nobody got time for that.
Halloween treats. I know what you're saying, "Alice, I really want to find some really easy, sugary Halloween treats to make for my kids on Halloween because there just won't be enough sugar. Pretty please?"
Oh I guess I'll help you. In all seriousness-I do this. I make Halloween treats to serve on Halloween. I don't know why, it doesn't make sense, does it? But it's tradition! Here's a few of my favorite, no fuss, easy Halloween treats. These are really easy Halloween treats you can make to serve on Halloween or for a Halloween party. Even the kids can help!
Take a moment and tell me what your Halloween traditions are at your house? Do you make special treats, a hearty dinner, do you have a special route? Oh and are you dressing up? Tell me what I should be! I am supposed to come up with a costume!
Here's my list for 5 Easy Halloween Treats-No fuss, just fun!
Halloween Dirt Cake from Dining with Alice
You can't go wrong with brownies, pudding, oreos and gummies! Yum! I brought this to a Halloween party and everyone LOVED it!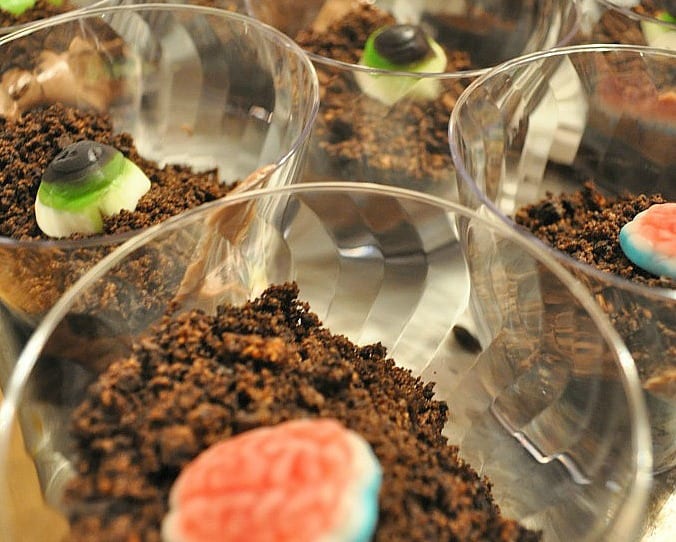 Candy Corn Punch from NellieBellie
A punch that tastes like orange dreamsicle, that's what Janel and Lanet say at NellieBellie. Orange juice, pineapple, whipped cream and Fanta-so easy! Seriously you do know that candy corn is one of my four main food groups in the fall!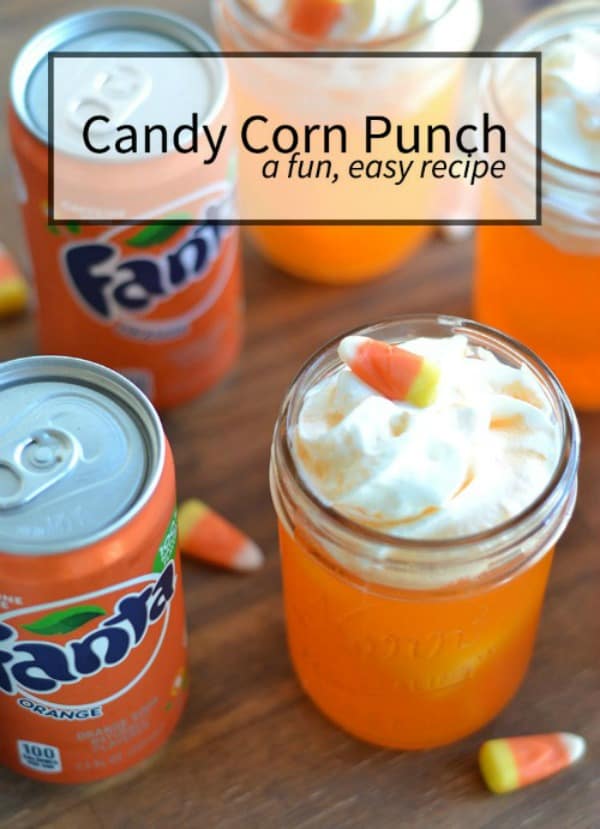 Halloween Trail Mix from Dining with Alice
I'm in love with Brach's pumpkins and I'm not afraid to tell you.  You know what goes really well with those pumpkins? Cheesy puffcorn, Chex Mix and Reese's Pieces! Pop in your favorite Halloween movie-E.T. and snack on this yumminess.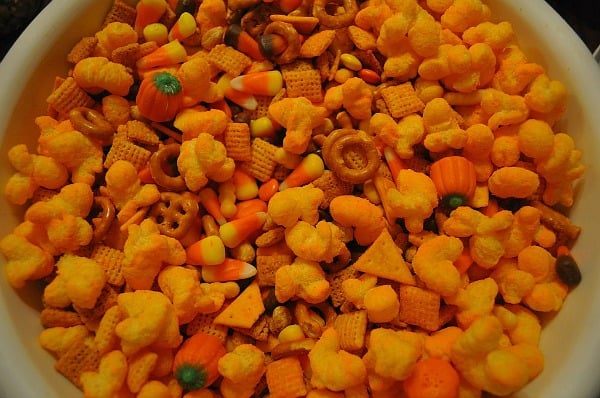 Candy Corn and Peanut Rice Krispie Bars from Greens & Chocolate
Taylor at Greens & Chocolate calls these, "Sugar Bombs!" Holy moly I love it! Must. Not. Eat. Whole. Pan.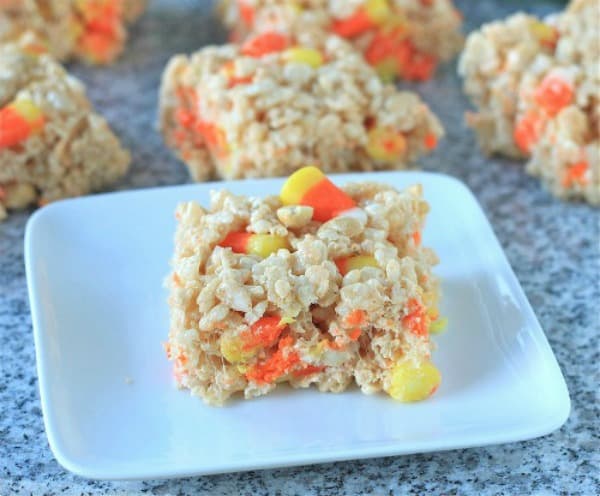 Caramel Apples from Dining with Alice
Super simple caramel apple recipe made in your microwave! Woo Hoo! And then roll those bad boys in your favorite cereal!