Buffalo Chicken Meatloaf is a new twist on meatloaf and perfect for game days or a potluck.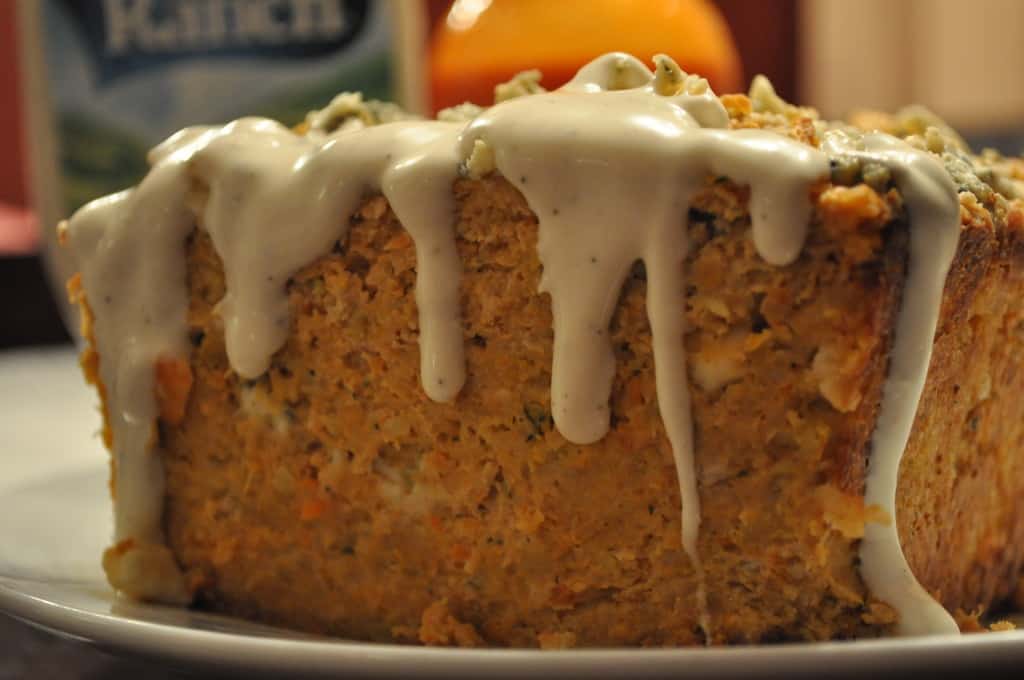 I love making meatloaf in the winter. And I think it's so fun to put spins on the original classic comfort food. I've made Venison Meatloaf (you can sub beef) with Tomato Jam and Turkey Meatloaf with Granola as a binder and topped with Cherry Jam. This Buffalo Chicken Meatloaf is a savory twist combining all the great flavors of buffalo chicken wings into a yummy meatloaf topped with both ranch and blue cheese crumbles.
When I made this recipe I fed it to my husband and brother-in-law and from the kitchen, I heard them say, "Oh my God."
You know when you hear that, it's a good sign.
You know what? I love it too.
This is a great recipe for game day potlucks or Super Bowl parties. I make it in cupcake trays or slice up the meatloaf and serve it on soft dollar buns or Hawaiian rolls.
If you are looking for more yummy Game Day food, you are going to love my Baked Ham Sandwiches.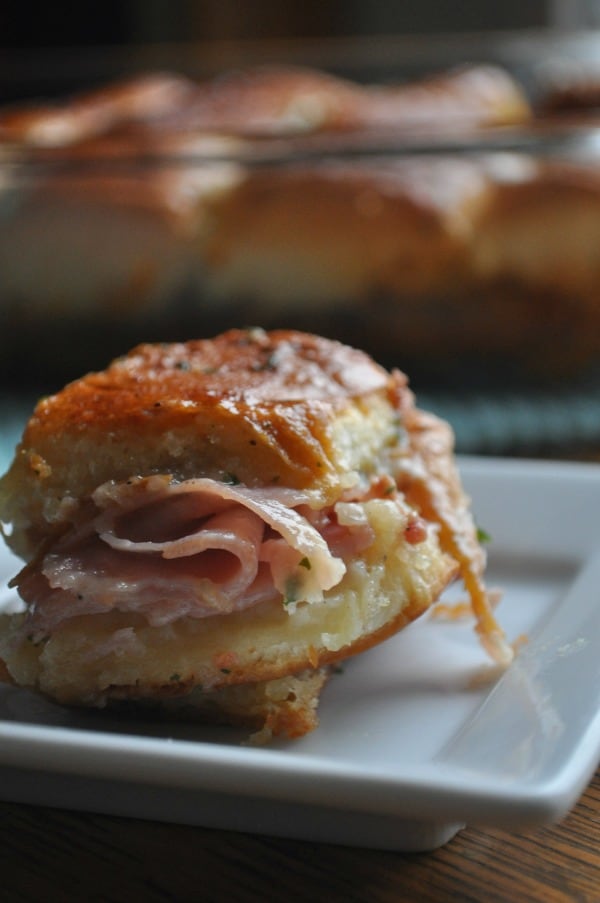 Buffalo Chicken Meatloaf
Ingredients
2 lb Ground Chicken
1.0 oz packet Hidden Valley Ranch Dry Dip
1 cup Carrot (finely chopped)
1 cup Celery (finely chopped)
3 Eggs
½ cup Franks Red Hot Wings-Buffalo
2 cups Panko Bread Crumbs
1 cup Blue Cheese Crumbles, divided
Ranch Dressing
Instructions
Preheat oven to 375.
In a medium-sized bowl, combine ground chicken, dry ranch packet, carrot and celery. Mix together eggs and add to meat mixture. Then add hot sauce and mix. Once combined, add bread crumbs and ½ cup blue cheese crumbles to the mixture.
Add mixture to greased loaf pan. Bake for 45 minutes and top with remaining ½ cup of blue cheese crumbles and return to the oven for 15 additional minutes.
Drizzle ranch dressing on top of meatloaf before serving.