The 2016 Caribou Coffee holiday drinks are topped by you! Pick your favorite coffee, whip and topping! Try my favorite, the Cozy Candy Cane Hazelnut Mocha. I've partnered with Caribou Coffee to share this post. Thank you for supporting the organizations, companies, people and events that I choose to work with, sponsored content grows my blog and supports my family.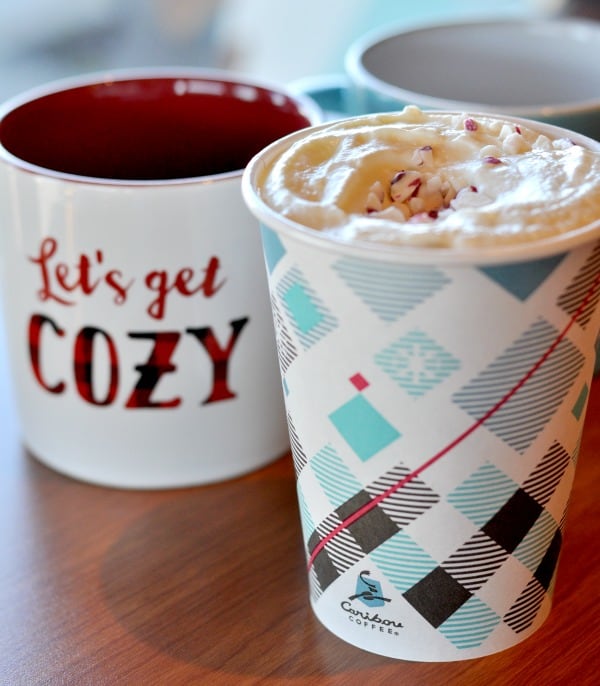 Caribou Coffee Holiday Drinks
Each holiday season I look forward to special holiday coffee drinks. These yummy holiday drinks are what keep me going during holiday shopping, prepping for parties or just when I want something special just for me and need some self-care coffee. This year, Caribou Coffee is going over the top with their holiday drinks, giving coffee drinkers the toppings and flavored whips to make more than 500 holiday drink combinations! Caribou is challenging all of us coffee lovers to come up with creative combinations and share our holiday coffee creations using the hashtag, #topbou on social media.
Holiday drinks and toppings include:
Chip: Candy cane, Brownie bites, Snicker doodle, Dark chocolate chips, Milk chocolate chips and White chocolate chips

Whip: Mint, Vanilla, Raspberry and Chocolate
Sip: Dark chocolate raspberry mocha, Milk chocolate hazelnut mocha, White chocolate caramel mocha, Fa La Latte and Ho Ho Mint Mocha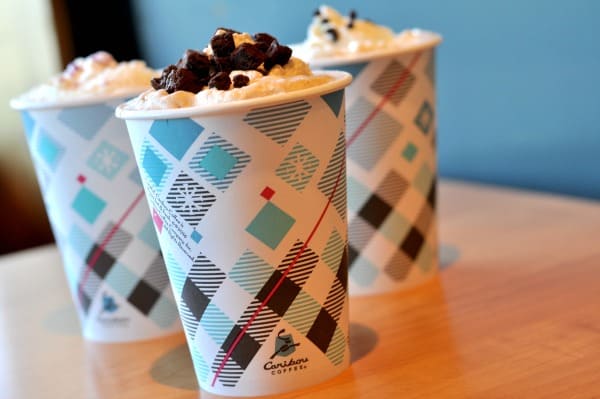 Cozy Candy Cane Hazelnut Mocha
Caribou asked me to check out the Topped By You options and create my own holiday drink. My favorite holiday drinks always involve chocolate and peppermint. I tried a few different combinations including adding chocolate brownie! But the very favorite drink I tried is what I'm calling the Cozy Candy Cane Hazelnut Mocha. I start with a milk chocolate hazelnut mocha add mint whip and top with candy cane pieces. It feels unique and fun for the holidays and gives me that cozy feeling when I need that special treat just for me. And most importantly, it helps me buzz through all the excitement of the holidays.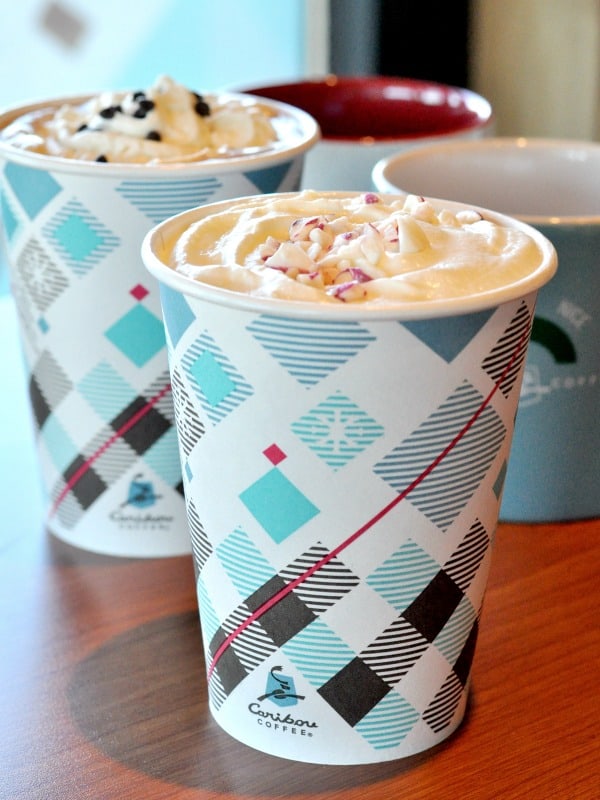 In addition to the Topped By You coffees, check out the Topped By You Tuesdays promotion every Tuesday throughout the holiday season. Stop by on Tuesdays to get two medium holiday drinks for $6 or get the large for $1 more.·
What holiday coffee drink would you create? Go to Caribou and check out their Topped By You Coffees and then share your holiday coffee creation using the hashtag, #topbou on social media. Happy Holidays and I can't wait to see your holiday coffees!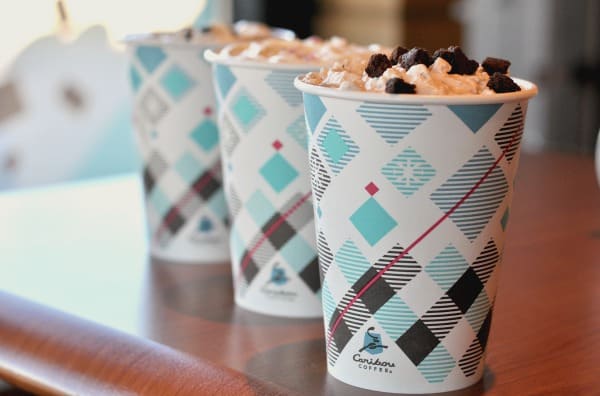 This post is in partnership with Caribou. All opinions are my own. Thanks for your support and giving me the opportunity to share my favorite companies and products with you!