Simple homemade play dough made with flour, salt, water, oil and cream of tartar. Add your own color and extracts.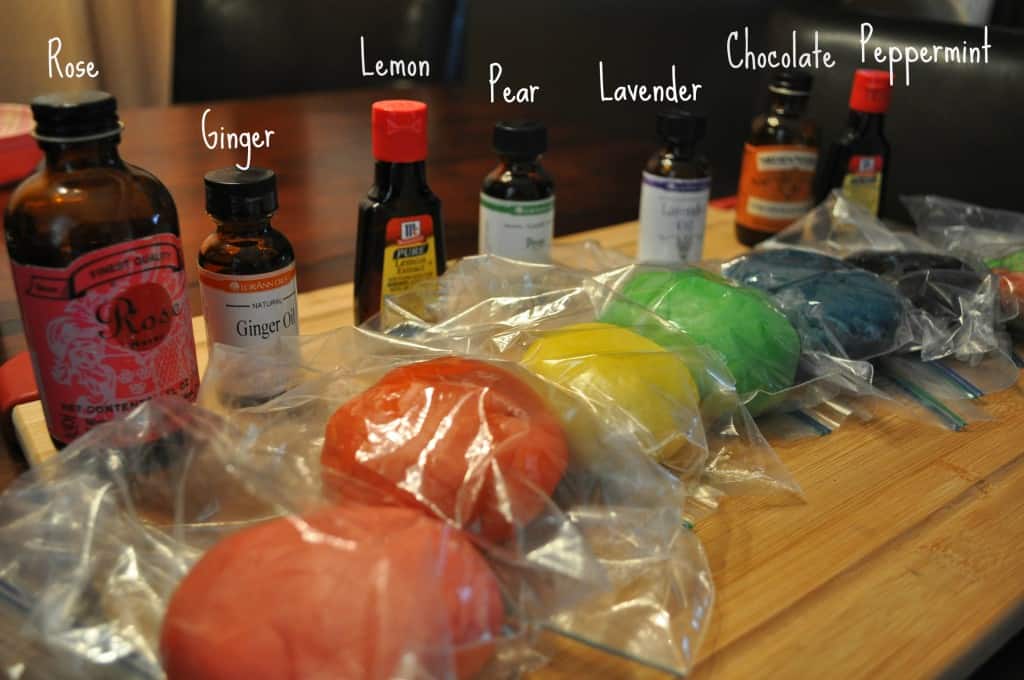 Right now it's a "feels like" temp of -40 in Minnesota. No, I'm not kidding. The Governor closed all schools in the state today and many districts are closing tomorrow as well. So if you are a parent, you are home with your kids and you've started to get worried (read: PANICKED) about running out of activities because your kids are literally climbing the walls. When it is this cold, the only reason we leave the house is to start our cars every 4 hours.
The kids have played with their holiday toys, you've brought out your secret stash of toys, you've colored, played restaurant and you need a cooking craft? Here it is-homemade playdough. It's simple, you can assemble it together, modify it in lots of ways and play is endless.
This is an adapted recipe from Creative Kidstuff and they called it the "Best Play Dough Ever." I agree. It is my go to homemade playdough recipe. When we made it today I made two batches and then divided it into seven balls. When you are cooking it, keep stirring it until it starts sticking together and you can form a ball.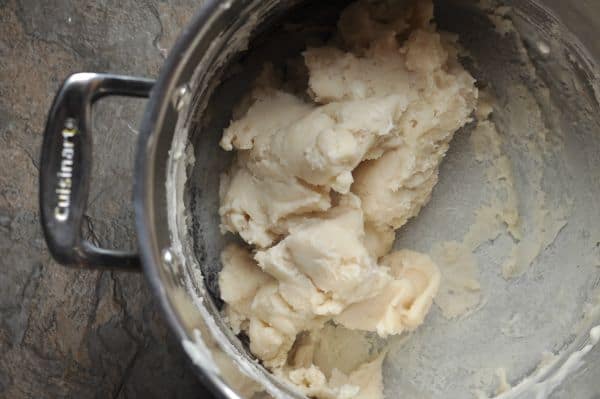 I raided my baking box and found all my extracts and food oils. For each dough ball I added about a half a cap full of oil. Then we paired the extracts and oils with a matching color and we just added enough drops to get it the right color.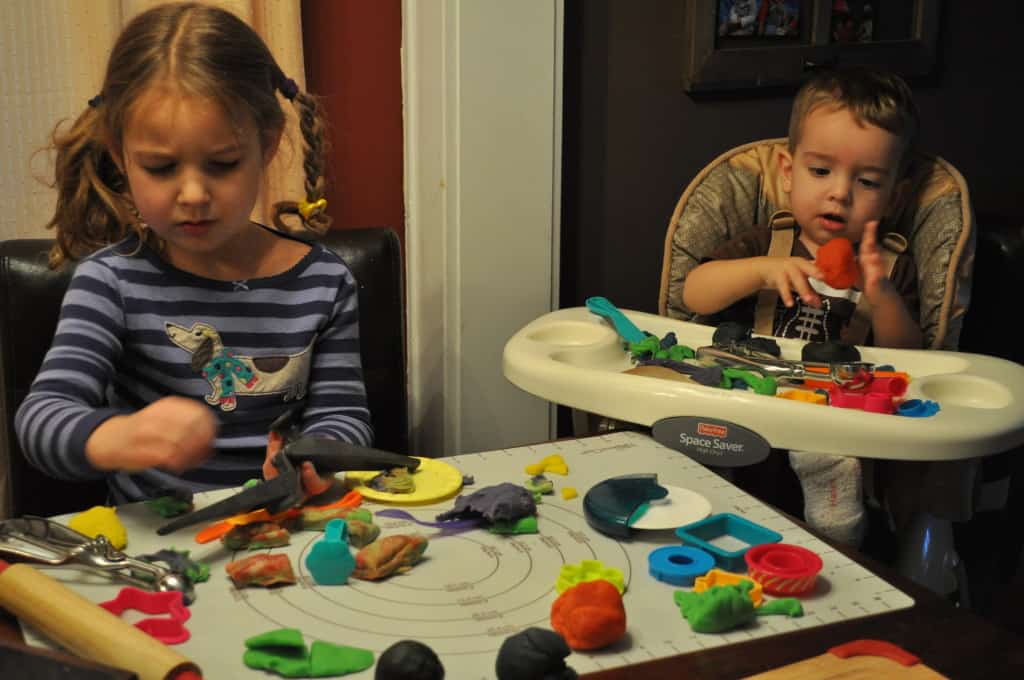 We got out the playdough tools and I also got out some tools from my kitchen like a garlic press, pie dough cutter, cookie dough/ice cream scoop and my egg slicer.  When we cleaned up we put the dough into their own plastic bags and we also made a rainbow dough ball with pieces from all of the colors.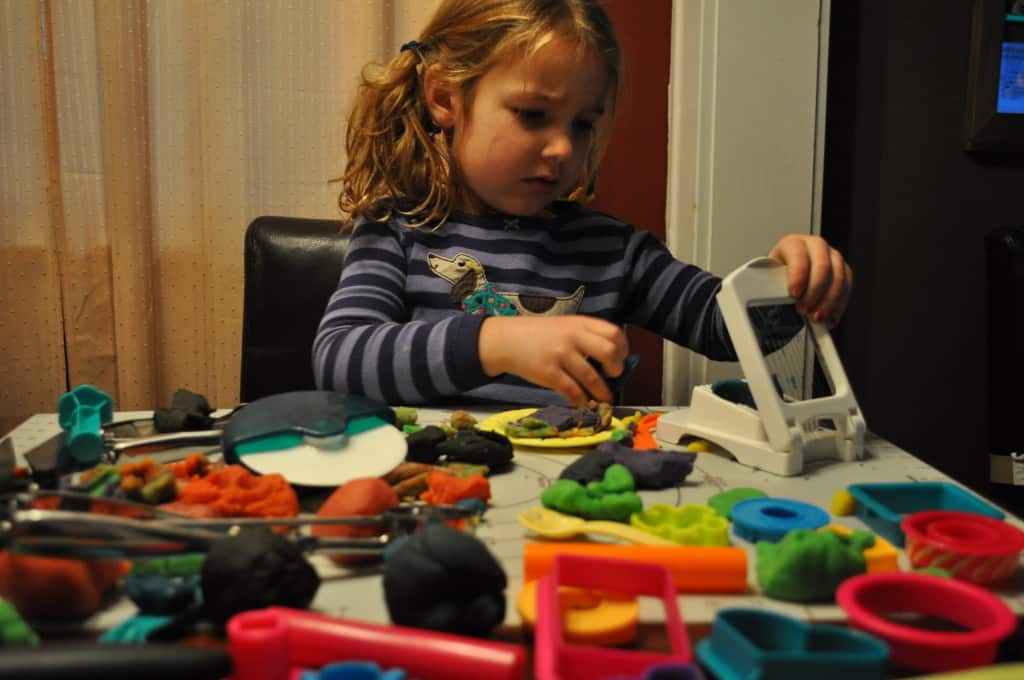 My friends, stay warm, I'm with you, my house is a disaster but we're blessed to be healthy and together staying warm.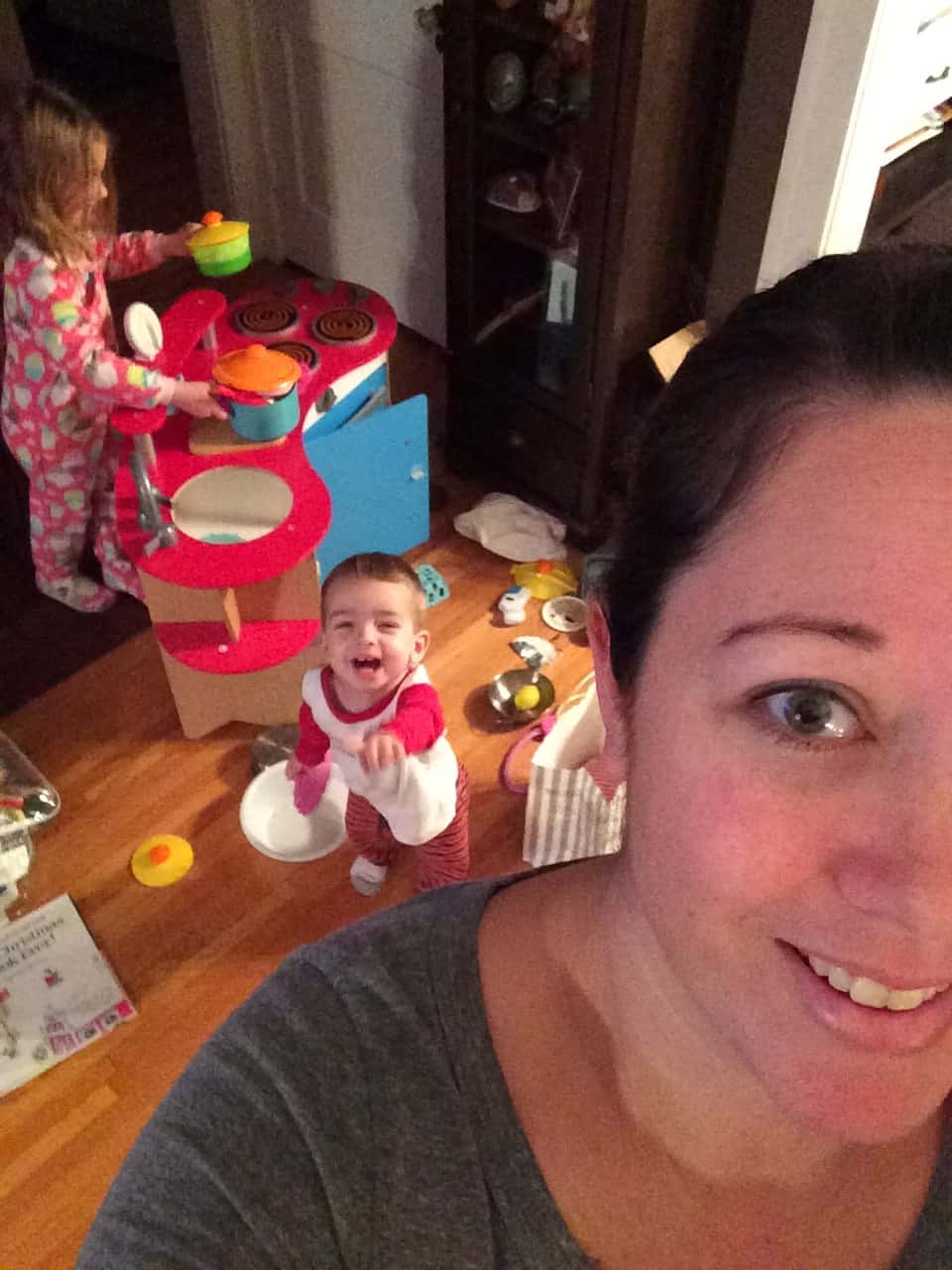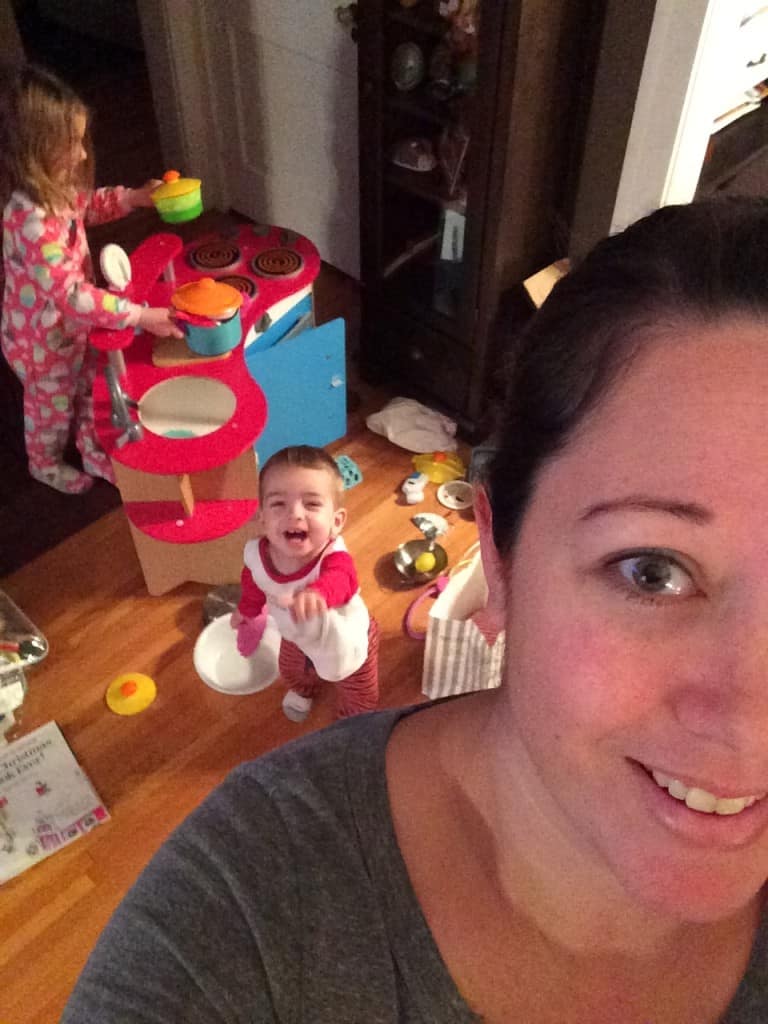 Update August 2015: Seeing my little guy in his high chair just makes my heart melt. On a cloudy summer day in 2015, we made a batch of my homemade playdough recipe and I even had some kitchen helpers.
After we divided up the dough, Stella colored the plates with a color dot so I knew which color she wanted for that dough. Both Wes and Stella were able to mix up the dough with the extracts and color. It was fun to see how much they can help now and how homemade play dough is still a favorite activity.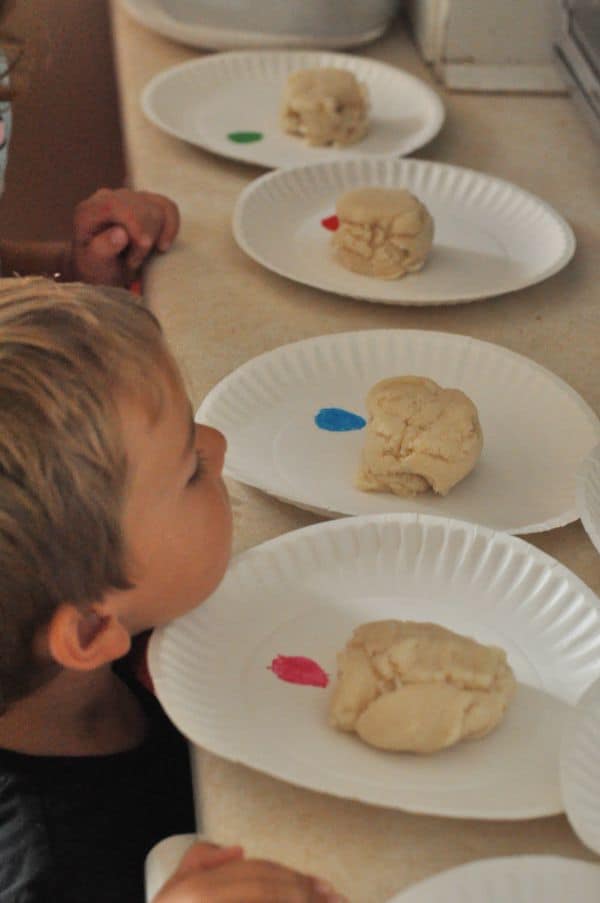 Homemade Playdough
Ingredients
2 cups Flour
1 cup Salt
2 cups Water
2 Tablespoons Vegetable Oil
4 teaspoons Cream of Tartar
Edible oils and extracts, food coloring
Instructions
In a medium-sized pot, combine all ingredients and cook over low heat. Keep stirring until ingredients stick together and become a ball. Once cooked, remove from heat and divide into however many different colors/scents you'd like to make. I use a half cap full of each oil and used food coloring drops until color desired was reached.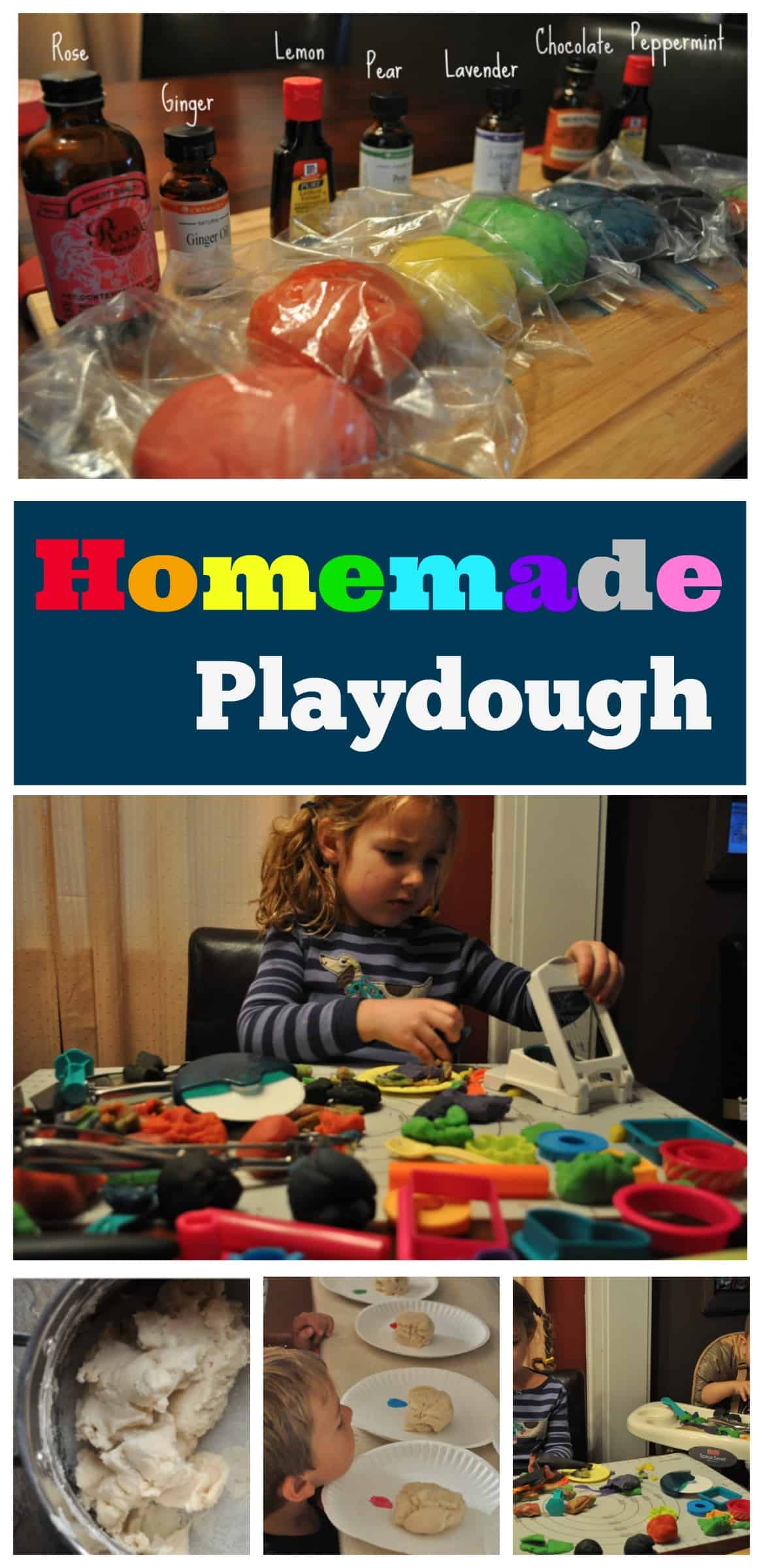 Save
Save
SaveSave
SaveSave