No time to cook? No problem! Here is an easy no cook Jar Buffalo Chicken Salad recipe. Just assemble the ingredients in a jar for a picnic or easy lunch or dinner on the go.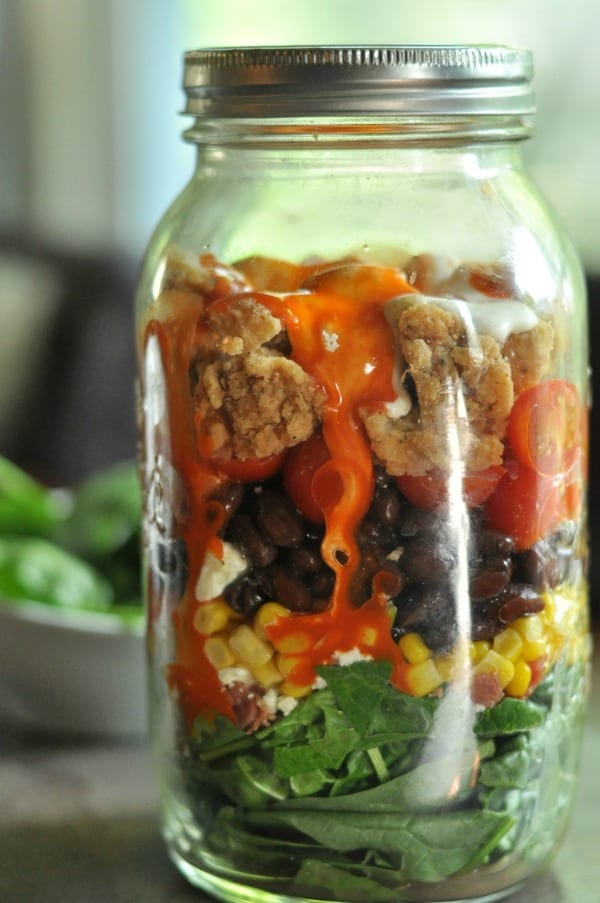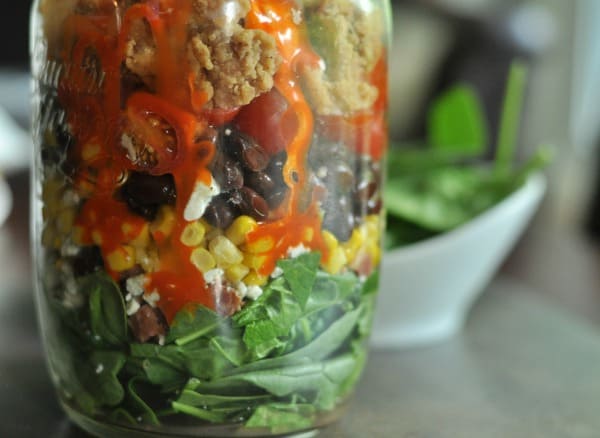 Jar Buffalo Chicken Salad
Ingredients
2 cups Spinach leaves
½ cup Bacon Pieces (Cooked)
½ cup Blue Cheese Crumbles
1 cup Corn (fully drained)
1 cup Black Beans (fully drained)
½ cup halved Cherry Tomatoes
1 ½ cups Chopped Boneless Chicken Pieces
¼ cup Ranch Dressing
¼ cup Buffalo Chicken Sauce
Instructions
In a 1.5 quart jar, combine ingredients as listed with spinach leaves on the bottom first and the dressing and sauce as the last ingredients. Leave a short amount of space room at the top. Shake right before serving.