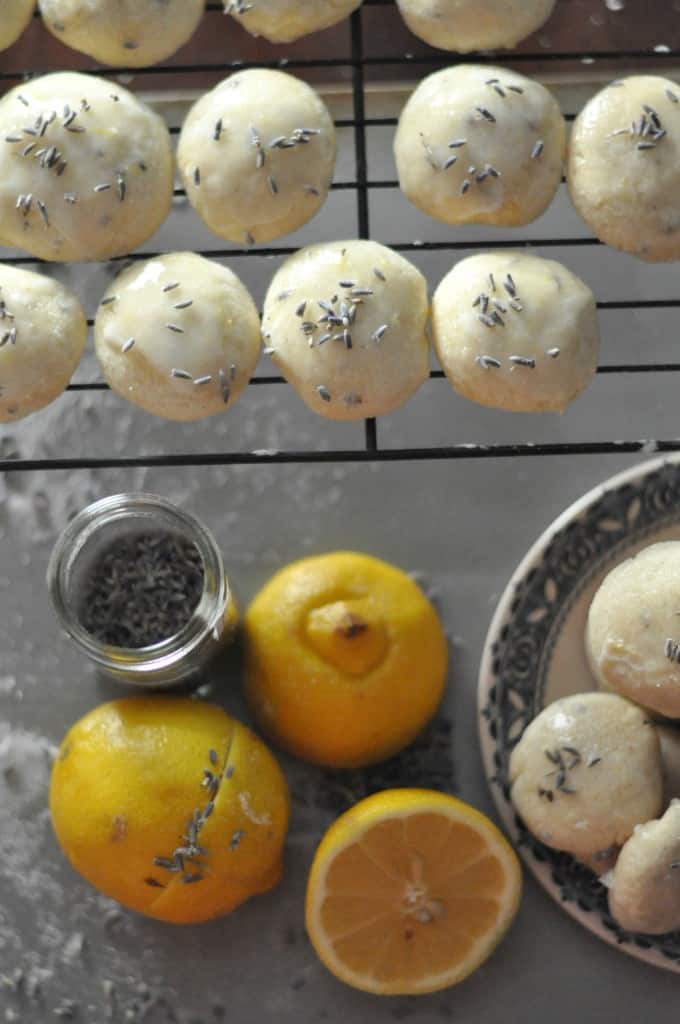 Light, buttery, lemony and just a hint of lavender.  Not too sweet almost buttery savory, this cookie is just what I need when winter has no end in sight.
Do you know what I'm talking about?
Spring. Maybe you've heard of it?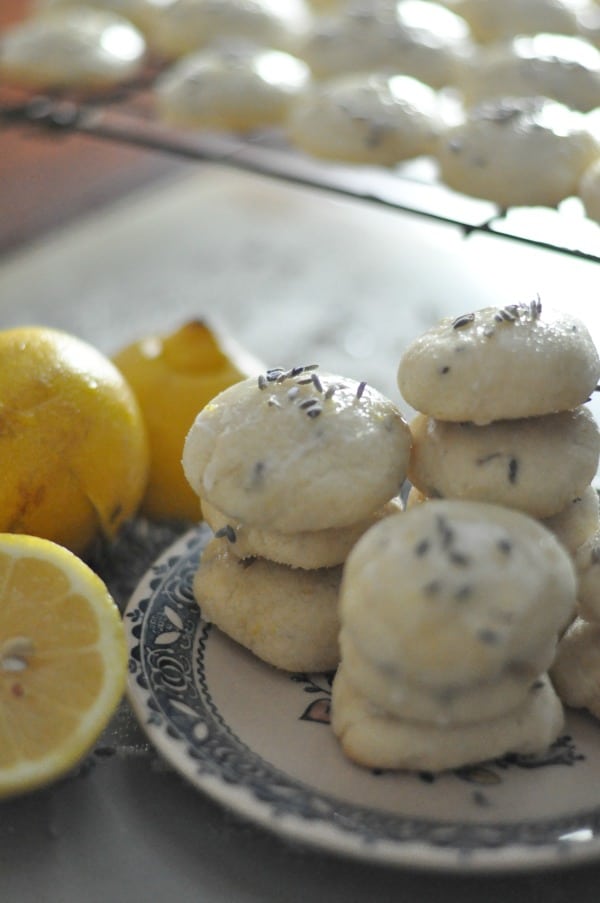 Deep breath. My daughter asked me the other day how long winter is in Minnesota. "Well let's see," I told her.  "November, December, January, February, March, April and sometimes it has snowed the first week of May."
Wait. How many months was that?
Seven. You counted seven too, right?
OK back to spring. Yes, let's dream of spring and Lemon Lavender Cookies.
My Lemon Lavender Cookies are buttery, light and delicate.  Great for holiday exchanging, but also excellent for baby and bridal showers and perfect for a summer garden party or a tea party with your kids inside-while you wait for the cold to stop.
You can buy Lavender Buds here (affiliate link).
Looking for more cookie recipes? Try my Snickers Surprise Cookies.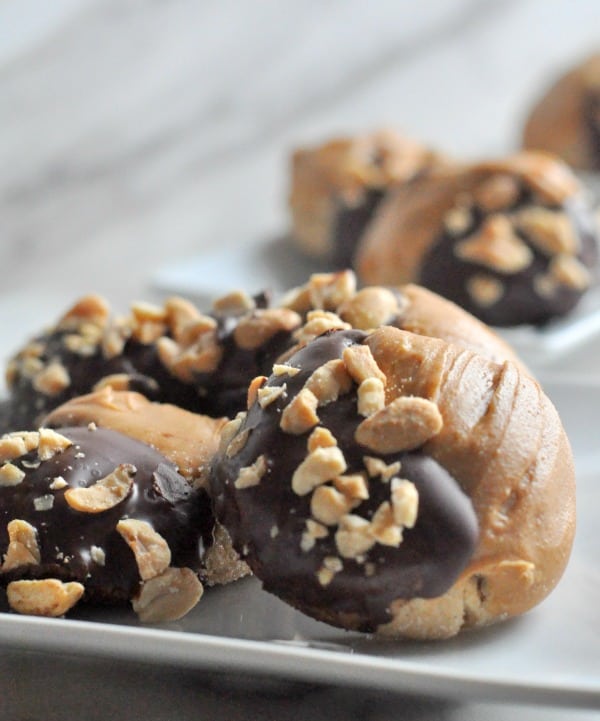 Lemon Lavender Cookies with Lemon Glaze
Ingredients
2 ½ Cups Flour
½ tsp Baking Powder
2 sticks Land O'Lakes Butter-Salted
½ Cup Sugar, plus ¼ cup for rolling cookies
1 tsp Vanilla Bean Paste
2 lemons
1 Egg (room temperature)
1 TB Lavender buds, plus additional for garnish (1 tsp)
½ cup Powdered Sugar
Instructions
Preheat oven to 350.
Mix flour and baking powder together and set aside.
Cream butter, sugar, vanilla, zest from 2 lemons and 2 tsp lemon juice. Add egg and mix. Gradually add in flour mixture and mix until combined. Add in 1 TB lavender buds and mix.
Form dough into two long rolls and slice into 36 total pieces. Roll each piece into a ball and roll in sugar. Press down cookie ball.
Arrange a dozen cookie balls on a cookie sheet lined with parchment paper.
Bake for 14 minutes.
For glaze, mix 2 TB lemon juice and powdered sugar. Drizzle on cookies and garnish with additional lavender buds.
I made this recipe on December 7, 2011 on Twin Cities Live.