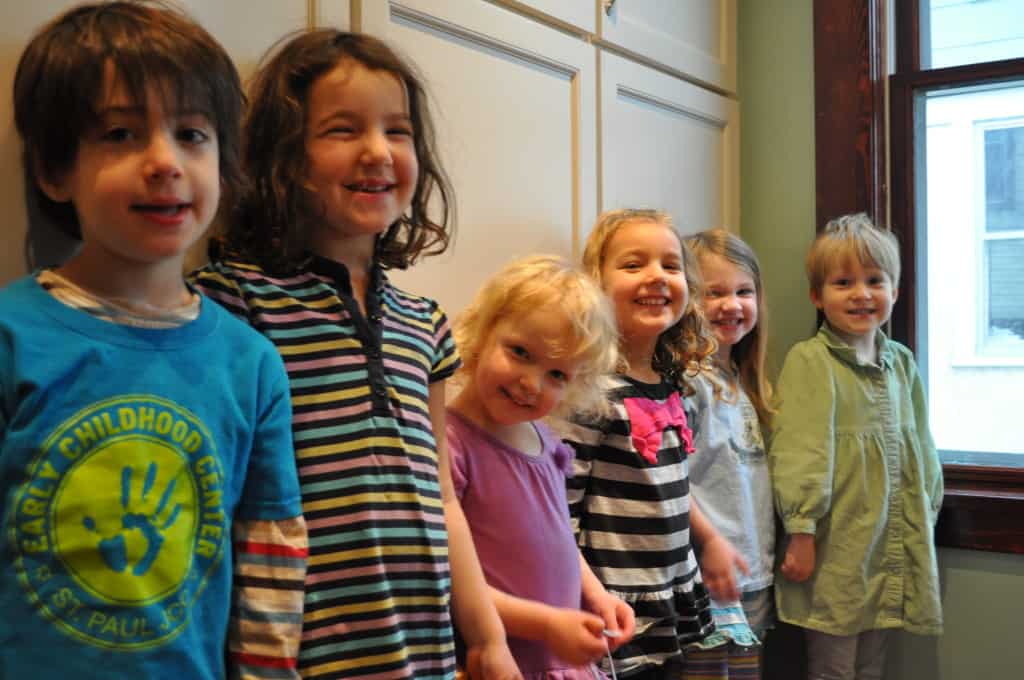 The St. Paul Meal Exchange
Started by a group of moms in St. Paul in 2010, we get together to swap meals, expose our families to new meals, reduce cooking and meal preparation in our households, grow community and socialize.
Here's how it works!
Before the exchange, prepare your meal packs in your home kitchen and freeze the meal if possible. You can bring as many meal packs as you'd like to exchange. Some people can only get one made others bring up to six.
About the meal packs:

Each meal pack should contain at least 6 cups/6 portions.
Your meal packs can be vegetarian, vegan or contain meat.
Most people bring 6 meal packs.  You may bring more or less than 6 meal packs- you will go home with the same number of meals you brought.
You can make different versions of your meals (3 with meat and 3 vegetarian, etc).
Please label your meals with meal name, chef, meal type (meat, vegetarian or vegan) and cooking instructions.
Package your meals in disposable metal containers, Tupperware or storage bags (please double bag soups).
If possible, freeze your meal and bring your meals frozen to the exchange.
Meal packs cannot just be snack items or desserts.  You may however, supplement your meal packs with sides (like bread for soup, etc.) and desserts.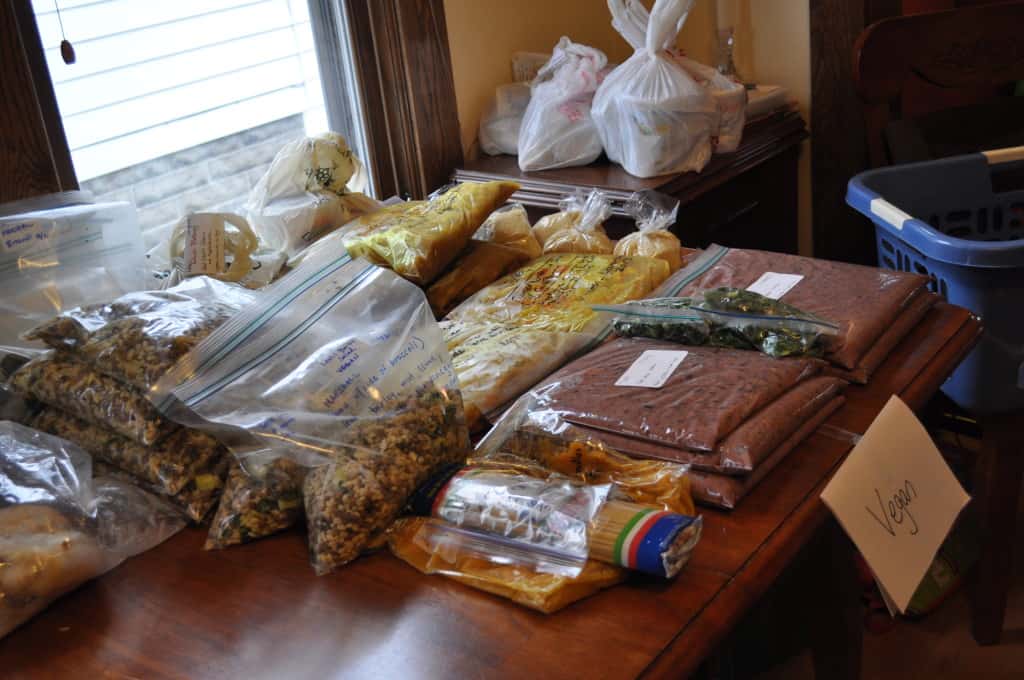 About the exchange:

Exchanges are held once a month, on Saturdays at 9am during the school year (September-May) and on Tuesday nights at 6:30pm during the summer months (June-August).
Please RSVP on the Facebook page and indicate what type of meals you plan to bring. You must be invited to our private facebook event page by an attendee.
Invitees meet at the designated location and go in shifts to pick out meals. You will then pick from a variety of meals and go home with the same number of meals you brought.
Please arrive at designated time and feel free to bring your family and significant others.
You may wish to bring a cooler or laundry basket to bring your meals to and from the exchange.

Tips:

Consider making meals that are hearty (stand on their own) and do not need to be supplemented with other food by the recipient.
Please follow labeling requirements and write clear cooking instructions.
If your meal includes rice or pasta, please consider cooking it ahead of time when possible, instead of bringing boxes or bags of uncooked items.
Please release air from packages before freezing.
Favorite meal ideas: comfort food, pizza, soup, casseroles, risotto, curry, lasagna, cooked meat and buns for sandwiches.
You do not need to make something new each month. If you have 2 or 3 things that you like to make and many people seem to like those things, then make those meals on a rotating basis.